Prime suspect in Gaibanda Shammi murder case arrested in capital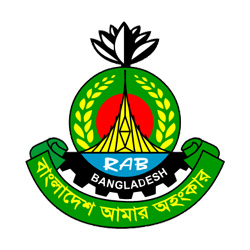 DHAKA, Feb 1, 2023 (BSS) - Rapid Action Battalion (RAB) today arrested Md Jahangir Alam, 32, husband and prime accused in Gaibandha Shammi murder case, from capital's Adabar area.
Confirming the matter to BSS, RAB-4 ASP Md Mazharul Islam said an operation team of RAB arrested Jahangir from Adabar area at around 10.30am.
According to the case documents, Jahangir and Shammi Begum married around 10 years back and they had two sons. Jahangir and his family often used to torture Shammi mentally and physically on petty issues.
"On September 21, 2022, Jahangir and his family members started beating Shammi Begum. At one point, Jahangir strangled Shammi to death. Victim's father later filed the case with Palashbari Police Station against five including Jahangir Alam," the RAB official said.
RAB sources said, Jahangir in primary interrogation confessed his role in killing Shammi.