Airport emergency drill held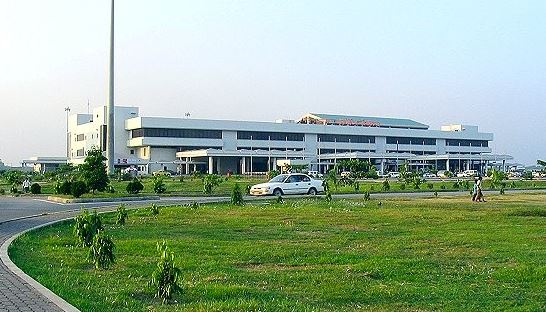 CHATTOGRAM, Jan 30, 2023 (BSS) - A full scale Airport Emergency Drill was held at Shah Amanat International Airport in the port city today with a view to building capacity of its staff as well as passengers to deal with any fire-related incident.
Civil Aviation Authority Chairman Air Vice Marshal M Mofidur Rahman attended the function as chief guest this afternoon.
Shah Amanat International Airport Fire Department's two crash landers, two ambulances, air force crash fenders, crash ambulances, helicopters and fire service fire trucks participated in the mock exercise.
Besides, Shah Amanat International Airport, Fire Service, Air Force, Army, Navy, RAB, Ansar-VDP, APBN, Fire Service, Combined Military Hospital, Navy Hospital, Ma-O-Shisu Hospital, Anjumane Mofidul Islam took part in the drill.
Speaking on the occasion, Air Vice Marshal M Mofidur Rahman said that this type of exercise will make the aviation system more secure and increase the capacity of its staffs.