JS passes Chittagong Shahi Jame Masjid Bill, 2023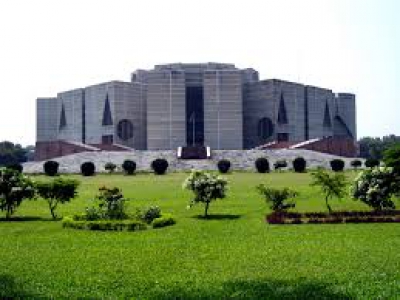 DHAKA, Jan 30, 2023 (BSS) - Chittagong Shahi Jame Masjid Bill, 2023 was passed in the Jatiya Sangsad today as the mosque, which was founded in 1667 during the regime of Mughal Emperor Awrangjeb, can play an important role in preaching Islam in this area.

State Minister for Religious Affairs Md Faridul Haque Khan on Monday moved the bill in the House which was unanimously passed by voice votes with Jatiya Sangsad Speaker Dr Shirin Sharmin Chaudhury in the chair.
Placing the bill, the state minister said the bill will replace the Chittagong Shahi Jame Masjid Ordinance, 1986.
As per the decision of the government, the religious affairs ministry has enacted the draft of the law on February 2013 and then the cabinet has finally approved the draft of the law titled "Chittagong Shahi Jame Masjid Act, 2021".
After the enactment by the Jatiya Sangsad, the proposed law will help to play an important role by the mosque in preaching and disseminating the religious activities.