RAB arrests 8 crime gang members in city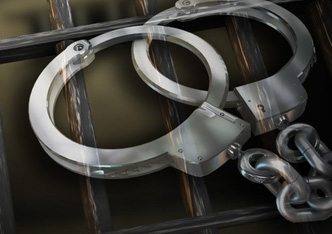 DHAKA, Jan 29, 2023 (BSS) - Rapid Action Battalion (RAB) arrested eight members of a terrorist gang named 'Brave Danger Strong King (BDSK)' including its main leader conducting drives in different areas of Dhaka and Faridpur.
The arrestees are: gang leader Srinath Mandal alias Hridoy, 22, his associate Md Robin Islam alias SMC Robin, 20, Md Rasel alias Kalo Rasel, 25, Md Alamin alias Dish Alamin, 21, Md Loman alias 'Ghar Tera' Loman ,21, Md Ashique alias Hero Ashique ,19, Md Zobair Islam alias Chikna Zobair, 19, and Md Suman alias Baitta Suman 20.
RAB's Legal and Media Wing Director Khandaker Al Moin disclosed the matter at a press conference held at RAB Media Center in the capital's Kawran Bazar today.
He said initially, it is known that the arrestees are hailing from Dhaka, Narayanganj, Bhola and Munshiganj districts.
Being informed, a team of RAB-4 carried out separate raids at Sadarghat Launch Station, Mohammadpur Beribadh and Faridpur areas last night and managed to nab them, he added.
He said one foreign pistol, two 'Chapati' knives, one ramda, one chinese axe, four knives (big and small), two knives (Hasuya), one scissor and one iron rod were seized during the raid in Mohammadpur.
From the initial quizzing, law enforcers came to know that the arrested are active members of 'BDSK' gang comprising about 20/25 members.
The gang was formed two/three years ago under the leadership of the gang leader Srinath Mandal alias Hridoy alias Hitter Hridoy.
Members of this group were formerly part of several criminal gangs 'Sabuj Bangla Group, 'Top Ten Group' and 'Bhai Bandhu Group'.
RAB official said that the arrested were involved in theft, robbery, drug trade, extortion, and other terrorist activities in Mohammadpur, Adabar, Beribadh and Dhaka Udyan areas.
They used to conduct different types of terrorist activities including fights in neighboring areas including Dhaka Udyan, Adabar, Shyamoli and Mohammadpur.
They also used to act as mercenary terrorists (hired terrorists) at various times to earn money.
RAB official said that the procedure of taking legal actions against the arrested is underway.