18 individuals, institutions get telecommunication award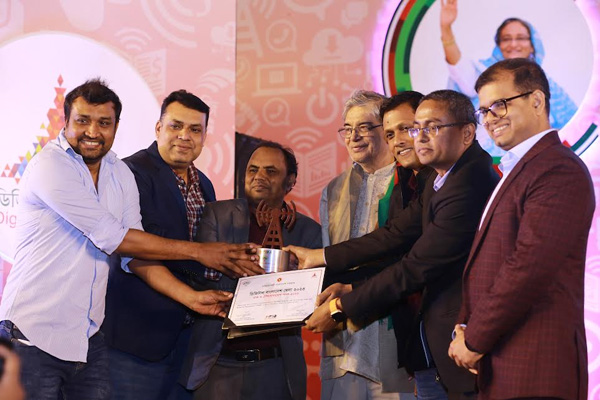 DHAKA, Jan 29, 2023 (BSS) - A total of 18 individuals and institutions have got the ever first 'Posts and Telecommunication Award-2023' under the 12 categories for their outstanding contributions to different fields of the telecommunications sector.

Posts and Telecommunication Minister Mustafa Jabbar handed over the award among the recipients at the concluding ceremony of the three-day 'Digital Bangladesh Fair' at the Bangabandhu International Conference Centre (BICC) here on Saturday night, said a press release today.

Member of the Parliamentary Standing Committee on the Post, Telecommunication and Information Technology Ministry Rejwan Ahammad Taufiq and Posts and Telecommunication Division Secretary Abu Hena Morshed Zaman were present at the function, among others.

Of the total recipients, two got the award at the individual level while the remaining 16 received the award at the institutional or team level.

Earlier, Prime Minister Sheikh Hasina inaugurated the fair at the BICC through a video message on Thursday.

A total of 52 pavilions and 77 stalls took part in the 'Digital Bangladesh Fair' this year.

The fair also featured eight seminars on the future excellence of digital technology and drawing and essay competitions for children.