Int'l Conf on Social Science issues held at KU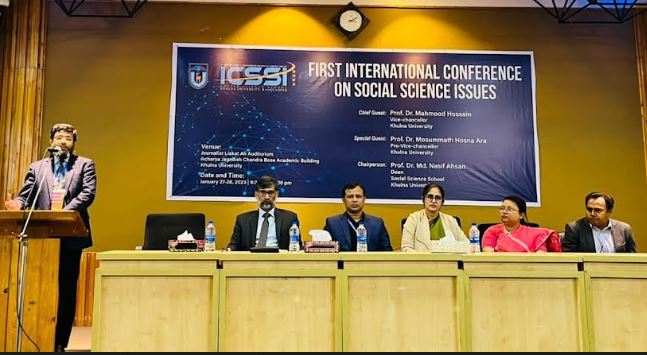 DHAKA, Jan 28, 2023 (BSS) - The two-day International Conference on Social Science Issues (ICSSI) organized by the Social Science School of Khulna University (KU) was ended today.
A total of 58 research articles were presented at the conference, said a press release.
KU Vice-Chancellor Professor Dr. Mahmood Hossain, Economics Discipline Head Prof Khan Mehedi Hasan, Sociology Discipline Head Prof Selina Ahmed, Mass Communication and Journalism Discipline head Prof Abdullah Abusayed Khan, among others, addressed the programme with Social Science School Dean Prof Nasif Ahsan in the chair.
Prof Dr Habibul Haque Khandaker from Zayed University of the United Arab Emirates and Prof Dr Kaberi Gayen from DU Mass Communication and Journalism Department delivered keynote speeches in the inaugural session.