US Republican Party keeps Trump-backed McDaniel in top post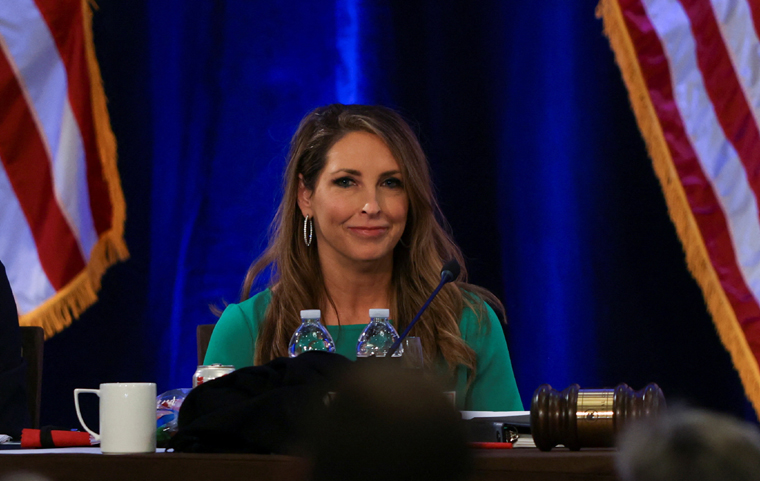 DANA POINT, United States, Jan 28, 2023 (BSS/AFP) - America's deeply divided Republican Party voted Friday to keep its Donald Trump-backed national committee chair in place, in an election seen as a test of the former president's sway.
The GOP has been in disarray since a predicted "red wave" failed to materialize in November elections, with the party eking out only a slim majority in the House, and failing to wrest control of the Senate from the Democrats.
Senior figures blamed the poor showing on the caliber of candidates backed by Trump, many of whom appeared qualified solely by their endorsement of his discredited election conspiracy theories.
The party's 168-strong national committee huddled Friday at a luxury resort in Dana Point, California, where incumbent chairwoman Ronna McDaniel -- who was understood to be Trump's favored choice -- fended off a challenge from a lawyer backed by Florida Governor Ron DeSantis.
"With all of us united, the Democrats are gonna hear us in 2024," said McDaniel, who garnered 111 votes against 51 for Harmeet Dhillon and just four for conspiracy-peddling pillow salesman Mike Lindell.
Trump took to his Truth Social microblog shortly after the result saying: "Congratulations to Ronna McDaniel on her big WIN as RNC CHAIR."
Trump is the only declared candidate for the 2024 presidential election, but DeSantis, who handily won re-election as the stand-out Republican victor at the state level in November, is widely expected to throw his hat in the ring.
On the eve of the vote, he had backed Dhillon for the job, aligning himself with populist right-wing Republicans in Congress.
"I think we need a change, I think we need to get some new blood," he told Florida's Voice.
"I like what Harmeet Dhillon has said."
Speaking after the vote, Dhillon poured cold water on the idea of the fractious GOP coming together under McDaniel.
"Nobody's gonna unite around the party the way it is, which is seemingly ignoring the grassroots of the party, refusing to take the steps necessary to help us actually win," she said.

"I think the party is going to have to deal with that fallout of being in a disconnect from the grassroots."
Political scientist Wendy Schiller said the fight between Dhillon and McDaniel, amounted to a proxy battle between DeSantis and Trump.
By supporting the outsider who had the backing of the more extreme members of Congress, the Florida governor is trying to "out-right-wing Donald Trump," she told AFP.
"DeSantis is trying to project himself as a future leader of the party," Schiller said.
"There's no other reason for wanting to weigh in on this election, unless you're planning to run for president."