Death convict Raju arrested over Ekushey Padak recipient journo Aftab Ahmed murder case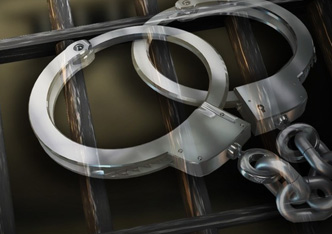 DHAKA, Jan 26, 2023 (BSS) - Police arrested Raju Munshi who was awarded death penalty in connection with a case filed over killing of Ekushey Padak recipient photo journalist Aftab Ahmed from Dinajpur's Shalgram area today.
Acting on a tip-off, the members of Anti-Terrorism Unit (ATU) of Bangladesh police raided frontier village Shalgram under Phulbari thana in Dinajpur in the early hours today and arrested Raju Munshi (25), son of Narej Master of village Bajita under Mirzaganj, Patuakhali.
"Raju Munshi maintained a fugitive life after being awarded death penalty by a court in Dhaka on March 28, 2017 for killing Ekushey Padak recipient photo journalist of the Daily Ittefaq Aftab Ahmed in 2013," said police super M M Hasan Zahid of ATU at a press conference in its Baridhara office today.
He said Aftab Ahmed (78) was strangled to death by Raju Munshi along with his other accomplices at his Rampura residence on December 24, 2013. Aftab's son Manwara Ahmed Sagor filed a murder case with Rampura thana against Raju and others and a speedy tribunal awarded five persons, including Raju, death penalty on March 28, 2017.
The five death convicts were - Billal Hossain Kislu, Habib Hawlader, Raju Munshi, Russell and car driver Humayun Kabir Mollah.
The High Court also upheld the lower court verdict on October 12, 2022.