Australian Day celebrated in city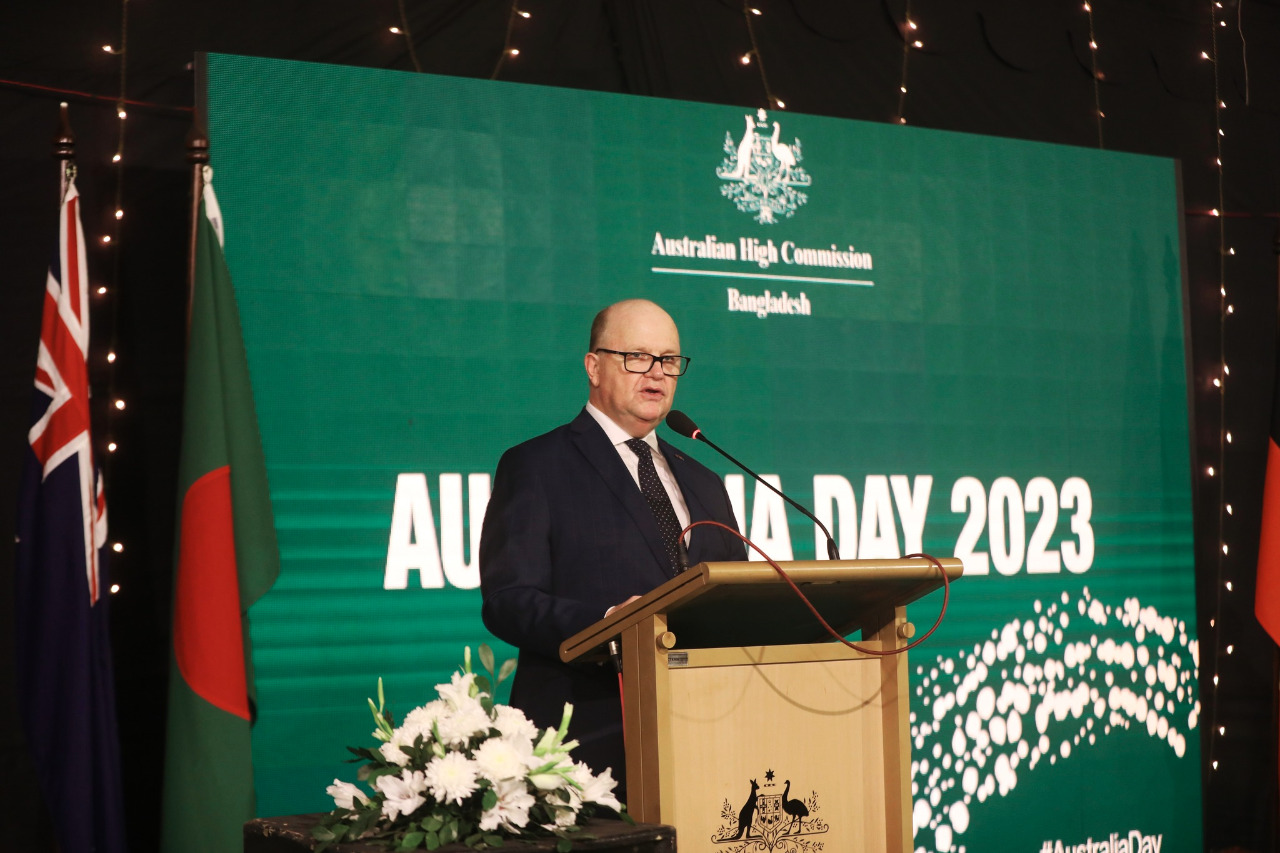 Dhaka, Jan 25, 2023 (BSS) - The Australian High Commission in Dhaka has
celebrated the Australian Day by hosting a reception where it recognized the
achievements of Bangladeshi women in the sports arena.

"We celebrate their achievements as champions of women's empowerment and role
models for millions of women and girls across Bangladesh," Australian High
Commissioner to Bangladesh Jeremy Bruer said at the reception on Tuesday
night.
Education Minister Dr Dipu Moni attended the reception as the chief guest
along with leading Bangladeshi sportswomen in badminton, swimming, shooting,
weightlifting and archery, as well as members of the BKSP women's team.
The High Commissioner described Australia Day as an occasion on which to
celebrate modern, multicultural Australia.
He said Australia and Bangladesh are old friends, sharing Commonwealth
traditions and strong links.

"Australia is proud to have been one of the first countries to recognise the
newly independent nation of Bangladesh in January, 1972," said the High
Commissioner.
The envoy said Australia is looking forward to strengthening their defence
cooperation with Bangladesh to promote a "secure, prosperous and inclusive"
Indo-Pacific region.

"We've established a defence office in Bangladesh with a resident Defence
Adviser to strengthen relationships between the defence forces of our two
countries," he said.

The High Commissioner said Australian businesses are increasingly interested
in Bangladesh as demand rises for their high-quality products and services.

He said Australian businesses see further opportunities to diversify trade
and investment with Bangladesh in textiles and apparel, agricultural products
such as wool, agribusiness, fisheries, food and beverages, minerals,
manufacturing, information and communications technology services, skills
development and education services.

The event was also attended by ministers, members of parliament, members of
the diplomatic community, senior officers from the Bangladesh Armed Forces,
senior officials from the Bangladesh Government and business, development,
humanitarian, political and civil leaders and the media.