Friendship School students will exchange climate change knowledge with 5 EU countries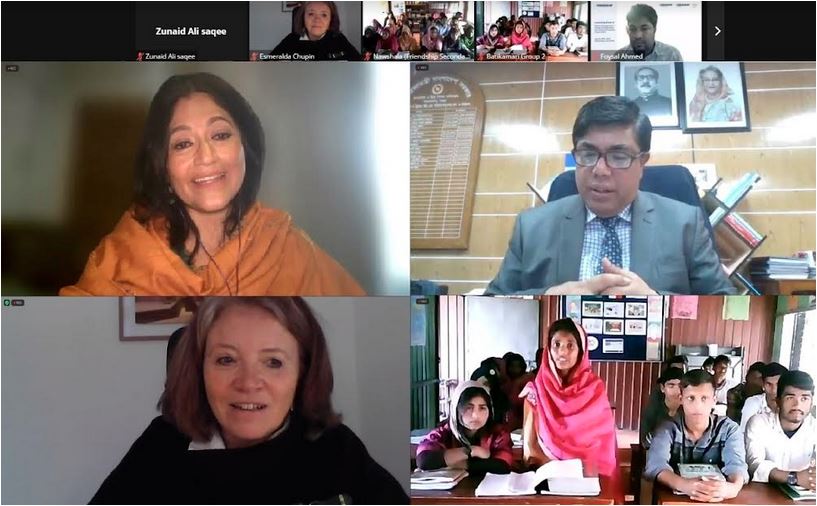 DHAKA, Jan 25, 2023 (BSS) - The students of 15 Friendship Schools will
exchange their knowledge on climate change with five European countries.
This year, a special programme of Social Purpose Organisation Friendship is
being expanded to the five countries, with an inauguration event held
virtually today, a press release said.
The students of 15 Friendship Schools will continue to exchange climate and
disaster coping capacity knowledge with 18 schools from faraway France,
Luxembourg, Switzerland and Cambodia under this project.
Friendship started the special initiative in 2021 among the students in
remote areas to face climate hazards and disasters in the riverine shoals
(chars) of the Brahmaputra River basin, which are separated from the main
land.
The aim of this project is to make students skilled in climate change and
disaster management at marginal area in Bangladesh. As per the programme,
students of Friendship schools participate in online sessions with students
abroad, sharing experiences, knowledge and fostering camaraderie,
companionship and mutual understanding.
Runa Khan, founder of Friendship, delivered the welcome speech at the 'Inter-
School Connectivity' project inauguration event.
She said: "Students from the chars survive facing natural disasters like
floods, river erosion, cold wave, drought and cyclones every year. Improving
and spreading survival strategies will contribute to climate change and
sustainable development."
Director of Secondary and Higher Education AQM Shafiul Azam and Deputy
Director of National Education and Youth Ministry of France Nicolas Marquis
discussed the objectives of the project as honoured guests.
They hoped that the student's language and communication skills will improve
using the technology of this project. Beside this, the pupils' knowledge of
science, geography, English, ethics and others can also benefit.
At the event, Friendship's Head of Education Brigadier General (retd) Ilyas
Iftekhar Rasul informed the attendees about the 'Inter-School Connectivity'
project.
He said the project is being implemented in five upazilas of Gaibandha and
Kurigram districts. 360 students from the Friendship schools will be
benefited in the Jamuna-Brahmaputra char region under Kurigram Sadar,
Chilmari, Roumari, Gaibandha Sadar and Fulchari upazila.
On the corresponding side, 360 students from 18 schools in France,
Luxembourg, Switzerland and Cambodia are also participating from their
respective countries.
As a result, about 30,000 char people will be benefited from this project, he
expects.