Japan provides Tk 6.9m to JUAAB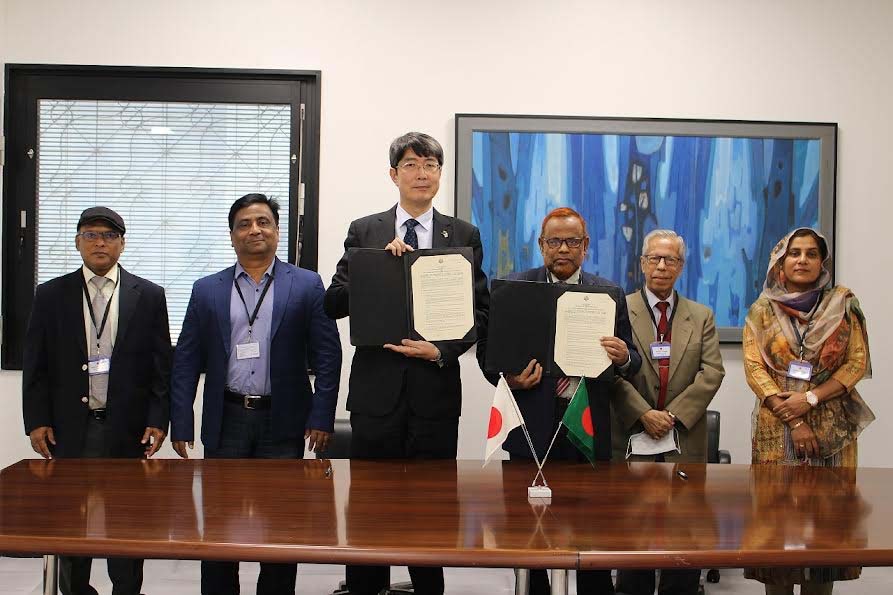 DHAKA, Jan 23, 2023 (BSS) - The Embassy of Japan has decided to extend grant assistance worth US$ 66,216, or approximately Taka 6.9 million to the Japanese Universities Alumni Association in Bangladesh (JUAAB) for improving the facilities of Japanese Cultural Center under the scheme of 'Grant Assistance for Cultural Grassroots Projects (GCGP)'.
Ambassador IWAMA Kiminori signed the "Grant Contract" for the project at his office in presence of Professor Dr MAM Yahia Khandoker, President of JUAAB Senior executive members of JUAAB also graced the occasion, said a press release.
JUAAB is the association of the people who obtained their Bachelor, Master or PhD degrees from Japanese universities.
JUAAB was established in 2000 on the historical occasion of the 30th anniversary of Japan's diplomatic recognition of Bangladesh.
The association has been fostering friendship between Bangladesh and Japan by facilitating academic exchanges, socio-cultural understanding and promoting mutual appreciation of the two nation's heritage.
JUAAB is operating a Japanese Language School since 2001 and has been a premier Japanese language school in the country. The organization also has an Ikebana School in operation. Since 2002, JUAAB has been organizing Japanese Language Proficiency Test (JLPT) in cooperation with Japan Foundation and Embassy of Japan in Bangladesh.
Moreover, JUAAB has been organizing Japanese Language Speech Contest every year since 2008, under the financial support from The Japan Foundation. Association presently has more than 700 members.
Embassy of Japan in Bangladesh hopes to further promote Japanese language and culture in Bangladesh through this grass-root project.