Momen inaugurates dredging of Surma River in Sylhet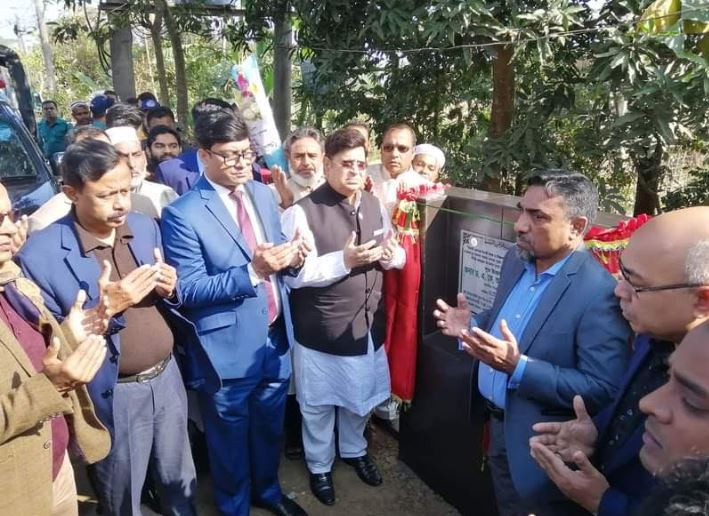 SYLHET, Jan 21, 2023 (BSS) - Foreign Minister and Member of Parliament (MP) from Sylhet-1 Constituency Dr AK Abdul Momen today inaugurated the dredging of the Surma River in Sylhet involving Taka 50 crore.
The work was formally inaugurated this morning by the minister at Chanpur area of Moghal Gaon union of Sadar upazila.
Many people of the district, officials, public representatives and political leaders were present on the occasion.
About 18 kilometers of the river will be excavated from Kushighat in Sylhet city to Lamakaji Bridge in the first phase with the estimated cost of Tk 50 crore under two contractors, Bangladesh Water Development Board (BWDB) sources said.
Sylhet's BWDB Executive Engineer Asif Ahmad said that once the first phase of dredging is completed, the navigability of Surma River will increase.
"This will reduce the risk of flooding in Sylhet metropolis during monsoon," he said.
He hoped that the dredging is expected to be completed by June next.