Flood watches in California as more storms forecast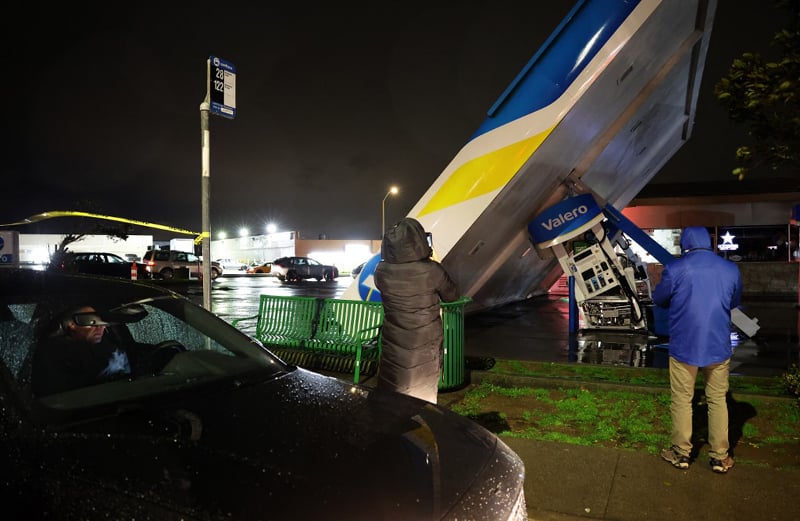 LOS ANGELES, Jan 6, 2023 (BSS/AFP) - Flood watches were in place over a swathe of California on Thursday after a powerful storm dumped several inches (centimeters) of rain, with forecasters warning of yet another incoming front.
Central and northern parts of the state were walloped overnight Wednesday as a bomb cyclone, fueled by a moisture-laden atmospheric river, unleashed torrents of rain on already-soaked ground.
The rainfall resulted in localized flooding, while gusty winds downed power lines, knocking out electricity to tens of thousands of people.
At least two people died, including a young child whose mobile home was hit by a falling tree.
The storm came on the heels of a ferocious downpour on New Year's Eve, which had left the ground sodden and waterlogged.
The National Weather Service said it was the wettest 10-day period for San Francisco in 150 years, with more than 10 inches (25 centimeters) of rain falling on the city.
By Thursday afternoon, the rain was beginning to peter out, but its effects continued to be felt.
"Winter Storm Warnings remain in effect across the Sierra Nevada and Flood Watches remain over both central and coastal regions of California into early Friday," the National Weather Service (NWS) said.
"As the overall wet pattern remains locked in place over the West Coast, the next surge of moisture to move inland is forecast to enter northern California and southwest Oregon late Friday.
"Rainfall could become hazardous and lead to scattered instances of flash flooding over the coastal ranges of northern California.
"Additional rainfall amounts of 3 to 6 inches, with locally higher totals are possible and could exacerbate flooding concerns throughout what has become a very saturated region."
While it is difficult to draw a straight line to these storms from human-caused climate change, scientists say a warmer planet brings more unstable weather, with more powerful and wetter events as well as longer, hotter dry periods.
California, and much of the western United States, is in the grip of a more-than two-decade drought.
The parched landscape -- which has been ravaged by fires -- is particularly vulnerable to flash flooding and mudslides, with burn scars denuded of the trees and vegetation that would ordinarily keep hillsides intact.
- 'Several storms' -
Meteorologists say the rains of the last few weeks and the storms expected over the coming few weeks will help alleviate the drought, though several years of above-average rains are required to reverse a long-term trend.
Matt Solum of the National Weather Service said the succession of storms sweeping in from the Pacific at the moment are exacerbating the risk of flooding.
"It's just the compounding impact of all the storms is what's going to be the most impactful," he said.
"Typically, we don't see this many series of storms with this much heavy rain.
"We are expecting another one over the weekend. And then another several storms potentially for next week. And even possibly the following week as well."