DSCC taking long-term plan to remove water-logging problem: Taposh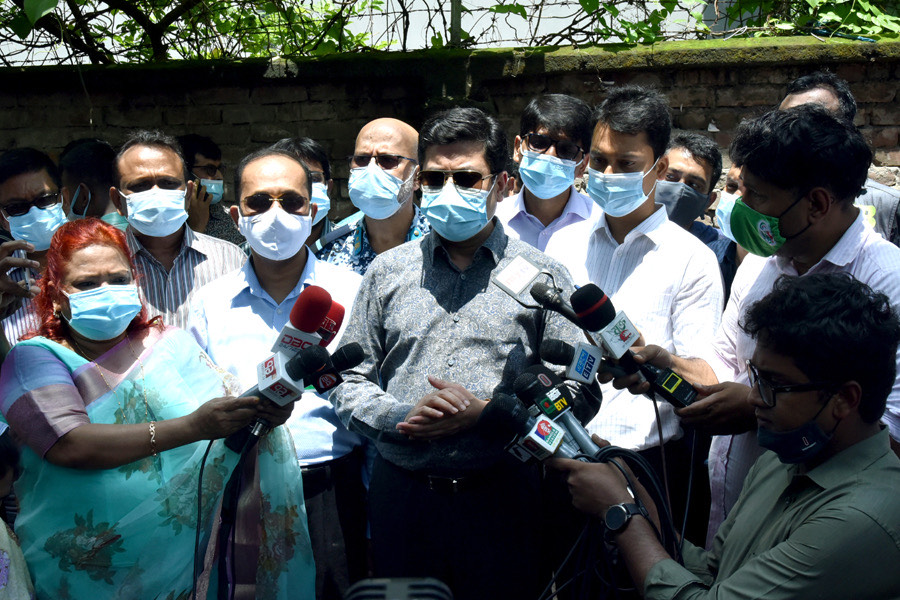 DHAKA, June 23, 2021 (BSS) - Dhaka South City Corporation (DSCC) Mayor Barrister
Sheikh Fazle Noor Taposh today said a long-term plan would be taken to remove
water-logging problem in Dhaka city.

"Drainage system will be improved after implementation of our long-term plan, which
will eventually help remove long-standing water-logging problem in the city," he said.
He said this while exchanging views with reporters after inspecting the sewer cleaning activities adjacent to Fortune Shopping Mall in the middle of Mouchak Malibagh Railgate as part of a weekly regular inspection programme, said a press release.
Referring to the master-plan, Taposh said, "We have to prepare a design to improve the sewerage system to ensure normal water flow in canals inside and around the capital city."
Later, Taposh visited Khilgaon Railgate Raw Market, Binat Bibi's Mosque, Sikka Tuli Park.
Earlier, on the occasion of the 72nd founding anniversary of Bangladesh Awami League, Taposh paid homage to the Father of the Nation by placing wreaths at the portrait of Bangabandhu in front of Bangabandhu Memorial Museum at Dhanmondi Road-32.

At the time, South City Corporation CEO Farid Ahmed, Chief Waste Management Officer Air Commodore. Badrul Amin, chief engineer Rezaur Rahman, Kazi Morshed Hossain Kamal, Joint General Secretary of Dhaka Metropolitan South Awami League Russell Sabrin, Chief Property Officer Khairul Baker, among others, were present.