Enjoy eid festival with strict adherence to health safety guidelines: Quader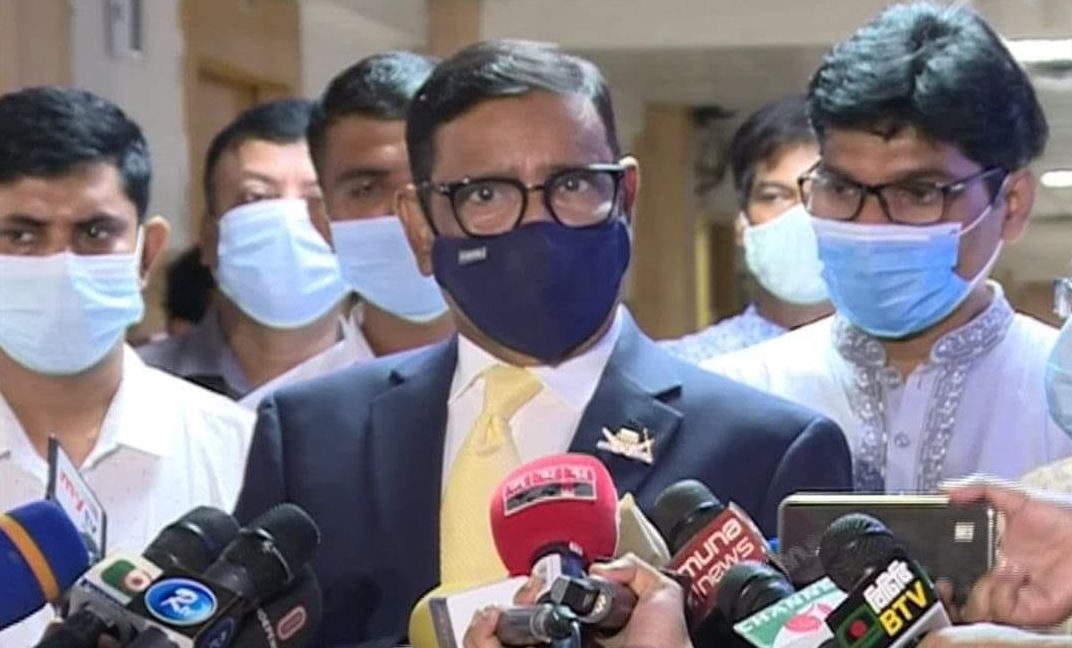 DHAKA, July 21, 2021 (BSS) – Urging people to abide by the health safety guidelines and other rules, set by the government to roll back the COVID-19 pandemic Road Transport and Bridges Minister and Awami League General Secretary Obaidul Quader said all must keep in mind that the Eid celebration is not allowed to turn into sadness.
"Celebrate the EId festival with utmost caution following health rules," he said this while conveying his Eid greetings to the people and his party leaders and workers at his official residence today.
The AL general secretary categorically said, "We are fighting to prevent the deadly Coronavirus outbreak. So we must remember that the festival never helps forget about health rules"
He said the Corona has changed our traditional festive mood, but life still goes on according to its rules.
Quader called upon all to stand by the helpless people in response to the call of Prime Minister Sheikh Hasina, daughter of Father of the Nation Bangabandhu.
Urging all to wear cent percent masks and show maximum sympathy for each other, the AL chairperson said, the colorful celebration of Eid has turned into different look due to the lethal disease.
But irrespective of, the Prime Minister Sheikh Hasina, a beacon of infinite courage and confidence in disasters and misfortunes, is trying to overcome this challenge.
"Insha'Allah, we will overcome all the darkness and anchor to the bright morning of hope under her leadership very soon," the minister hoped.
Saying that cross sections of people are helpless, jobless, and anxious about their future, he urged them to enjoy Eid with helpless people, neighbors and back warded relatives, regardless of party affiliation.
Acknowledging the highest sacrifices made by Corona at present time, AL general secretary expressed his deep respect to the warriors who are serving the Corona victims.
"There is no reason to get delighted or being dejected alone in this covid-19 pandemic," Quader added.