Momen for strengthening UN as voice of every country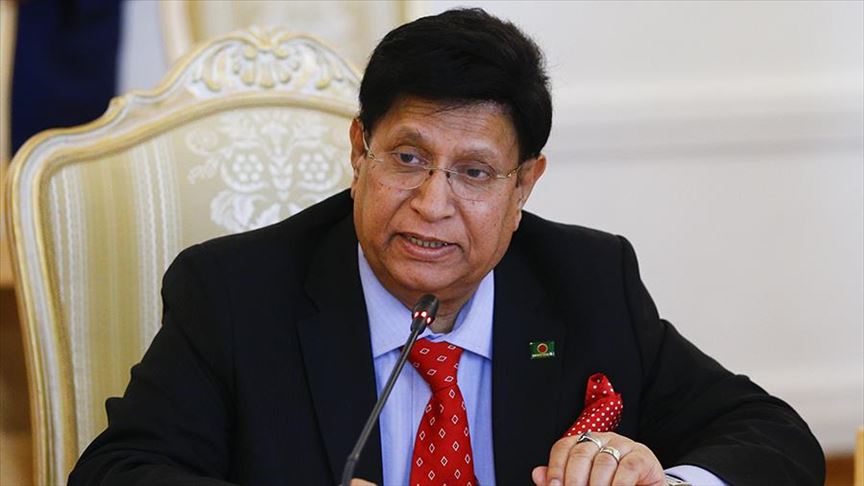 DHAKA, Oct 25, 2021 (BSS) - Foreign Minister Dr AK Abdul Momen today underscored the need for further strengthening the United Nation (UN) so that the organization could work as voice of every country.
"We need to strengthen the organization (UN) to cater the need of our peoples; to reflect the voice of every country, not only of a few," he said at an event marking the UN day in the capital.
Terming the UN as great organization, the foreign minister said, however, no one should abuse the advantage of its universality and acceptability.
Momen said Rohingyas in Myanmar are glaring examples that despite best efforts, the world is still inflicted with chaos and brutality where intolerance of hatred are still driving millions away from their homelands in search of safety.
Terming climate change a significant threat, he said, "All of us are facing the storm but not all of us are on the same boat. For countries like ours it is an existential threat-an everyday struggle, when our contribution to this is almost zero."
The foreign minister sought global leader's attention, especially the mostly responsible nations for increasing global warming, to take the responsibility of helping and share the burden of rehabilitation.
Because of global warming, he said, each year thousands of people being uprooted from their sweet homes and traditional jobs and move to towns and cities creating slums, however, our government tries to rehabilitate them.
"We are looking forward to a meaningful outcome from Glasgow Conference. We are helpful, we must take decisive action now, not tomorrow. Together, we must find a way to reduce harmful emissions to net zero by 2050. And we must keep the goal of limiting global warming to 1.5 degrees," he added.
In terms of Bangladesh's initiatives to curb global warming, Momen pointed that Bangladesh has cancelled its 10 coal based power plant projects work of 12 billion FDI.
By supporting the Women, Peace and Security (WPS) agenda, he said, "Our signature initiative, culture of peace has been disseminating a strong message of peace and solidarity; a mindset of tolerance and respect for each other, irrespective of race, ethnicity, color and religion."