AL isn't worried about BNP: Quader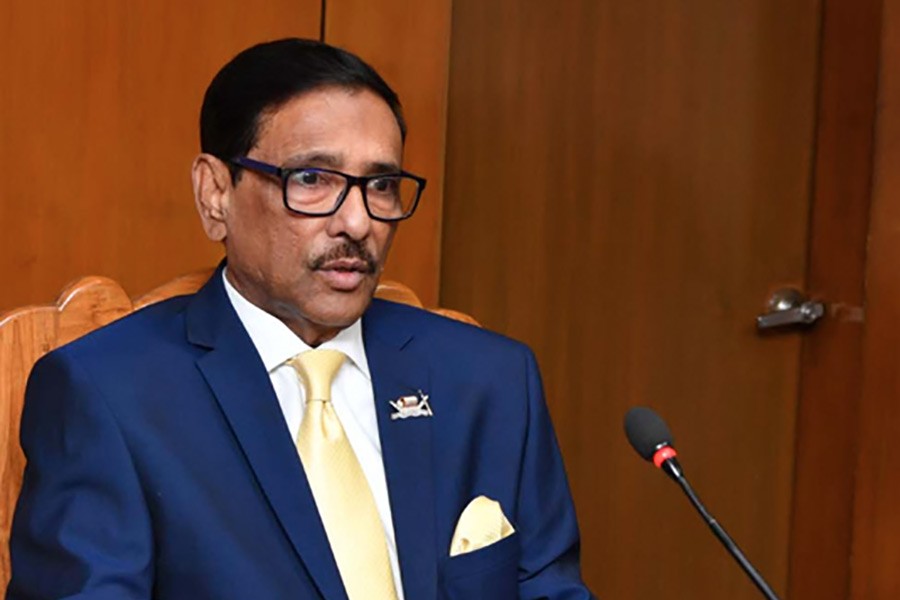 DHAKA, Oct 15, 2021 (BSS) - Brushing aside the BNP's capacity to
capture the state power, Road Transport and Bridges Minister Obaidul
Quader today said that the ruling Awami League doesn't fear about BNP
as the party has no strength to topple the government.
"The ruling Awami League is no more panicked about BNP ...as the
party couldn't able to show any of its competence -- either in the
elections or on the street," he told a press briefing held at his
official residence here.
Criticizing the BNP secretary general's statement that the ruling
party is always in a nightmare on losing their power as whether the
BNP is coming, Quader said that "Almighty Allah and the people of this
country are the sole authorities of designating power. So, it's not
the Awami League, rather BNP is in nightmare," he added.
Referring to the BNP's regime, the ruling party leader said that the
Awami League leaders and activists passed their nights amid the fear
of attacks and killings. "Not only AL men but also the minority
community people were in threats of overnight attacks on their temples
and households," he added.
Quader, also the ruling party general secretary, also alleged that
the BNP is still aiding and instigating the communalism.
Claiming that BNP had given shape corruption the institutional in
the name of 'Hawa Bhaban', Quder said that BNP now feels pain as the
country is progressing by implementing a number of mega projects.
Quader said that BNP during their tenure could not show minimum
courage and capability to launch any mega project. "But now they [BNP]
are making falsehood about implementation of the mega project."
About political gathering at the national press club, he said that
the Press Club has its own management committee and policy on renting
their hall room, but the BNP secretary general is blaming the
government on this issue.