Dhaka-Ashulia elevated expressway to be opened in 2026: Quader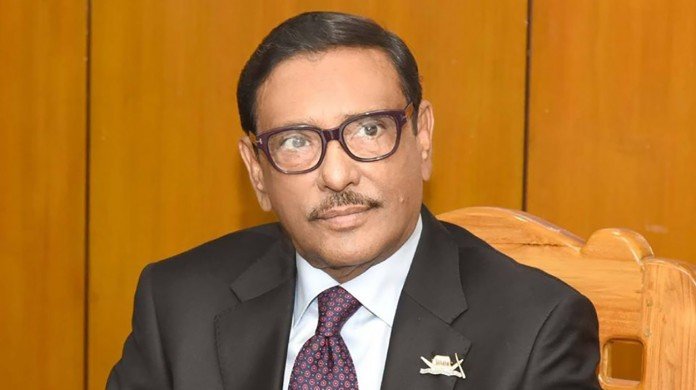 DHAKA, Sept 25, 2021 (BSS)- Road Transport and Bridges Minister Obaidul Quader today said construction works of Dhaka-Ashulia elevated expressway will end by June, 2026.
He said this to journalists while inaugurating pilot piling for static load test of the expressway in Dhaur area under Turag thana in the capital.
Dhaka-Ashulia elevated expressway which is being built at a cost of around Taka 17,000 crore will be second of its kind in the capital.
Quader, also Awami League General Secretary, said loan agreement of the project will be done within next two weeks and "we have no problem relating to fund".

The road which stays now on this way will be kept unchanged as many people use this as alternative route, he said.
Pointing to all concerned people of the projects, he said: "I want to clearly say that construction works of the project must be completed with maintaining cent percent transparency. There is no way scope to make any kind of irregularity here."
Quader said of the total Taka 16901 crore of the project, Bangladesh government will provide Taka 5951 crore while Chinese government will finance Taka 10,949 on G2G basis.
According to the project details, the four-lane elevated expressway will be 24 kilometer long stretching from Dhaka airport to Dhaka EPZ via Abdullahpur, Dhaur, Boro Ashulia-Jirabo and Baipail.
Along with this, the ramp will be 10.84km, 1.915km flyover in Nabinagar, 2.72km four-lane bridges and 18km drainage.
China National Machinery Import and Export Corporation is working on the project.
Dhaka-Ashulia Elevated Expressway project director Md Shahabuddin Khan, Ashulia thana unit of AL convener Faruk Hasan Tuhin and other concerned were present during the inauguration.