Holy Eid-e-Miladunnabi observed amid religious fervor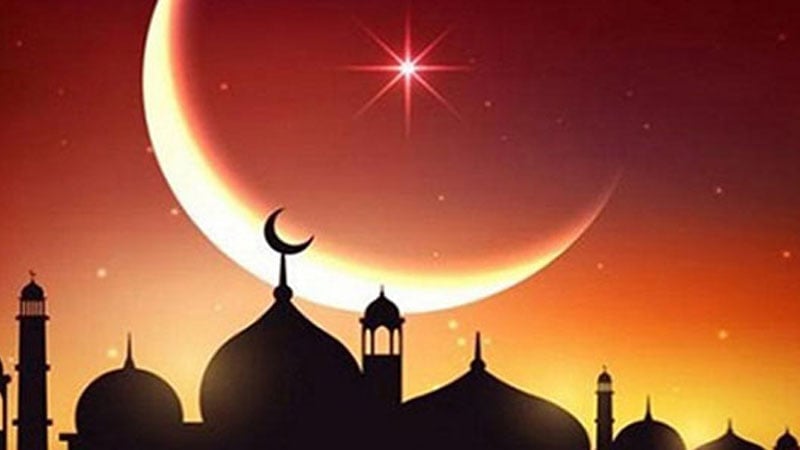 DHAKA, Sept 28, 2023 (BSS) - The holy Eid-e-Miladunnabi, marking the anniversary of the birth and demise of Prophet Hazrat Muhammad (peace be upon him), was observed in the country today with due religious fervor and festivity.

In separate messages, President Mohammed Shahabuddin and Prime Minister Sheikh Hasina greeted the countrymen and the Muslims across the world on the occasion of the holy Eid-e-Miladunnabi.

Thousands of Muslims under the banner of different spiritual and social organizations like the Maizbhandar Darbar and other spiritual hubs joined colourful street marches in the capital and elsewhere in the country highlighting the Prophet's teachings of universal peace and harmony.

On this day in 570, the 12th of Rabiul Awal of the Hijri calendar, Prophet Muhammad (SM) was born in Makkah of Saudi Arabia with divine blessings and messages of peace for mankind. He also passed away on the same day.
Different government and non-government organizations including the Islamic Foundation (IF) chalked out elaborate programmes to mark the day.
The day is a public holiday.

Islamic Foundation (IF) took four-night colorful programmes marking the holy Eid-e-Miladunnabi.

State Minister for Religious Affairs Md Faridul Haque Khan inaugurated it as the chief guest on Wednesday at Baitul Mukarram National Mosque.

Prior to this, the state minister inaugurated the month-long Islamic book fair in the south plaza of Baitul Mukarram National Mosque.
The other programmes organized by the IF are: offering the holy Qur'an Khani and doa-mahfil, holding 15-day Waz, milad and doa-mahfil at the mausoleum of the Father of the Nation Bangabandhu Sheikh Mujibur Rahman at Tungipara in Gopalganj, holding seminar co-produced with Bangladesh Betar, arranging Islamic cultural competition; arabic sermon writing competition, Qirat-mahfil, Hamd-Naat and poetry recitation, organizing islamic calligraphy exhibition, month-long Islamic book fair and publication of special memorabilia and special supplements.

Besides, various programs were organized in all divisional and district offices of Islamic Foundation, 50 Islamic Missions and seven Imam Training Academies on the occasion of the holy Eid-e-Miladunnabi.



Kendrio Bangabandhu Shishu Kishore Mela organized Hamd-Naat and Qirat competition with students of schools and madrasahs at Tungipara upazila auditorium today marking the holy Eid-e-Miladunnabi.

A 12-day Eid-e-Miladunnabi programme concluded at the century-old Azimpur Dayera Sharif in the capital on Wednesday.
According to the tradition spanning 263 years, this observance began on the first day of the Arabic month of Rabi' ul-Awwal and continued until the 12th of the month.
The religious event was celebrated with a discussion on the life of Prophet Muhammad (PBUH) and recitations of durud, zikir, and doa.
The present custodian of Azimpur Dayera Sharif and spiritual leader, Shah Sufi Sayed Alhaj Hazrat Maulana Enamullah Zuhaer, conducted the proceedings of the 12-day event.
He also led the final supplication at the congregation attended by nearly ten thousand devotees.
The spiritual hub of Mazhbhandar Darbar today staged a grand 'milad' preceded by a colourful street march and followed by a discussion joined by tens of thousands of people, including senior politicians, as part of nationwide celebration of the Holy Eid-e-Miladunnabi.
The mammoth gathering paid rich tributes to Prophet Mohammad (PBUH) singing songs of praise for him while designated discussants explained significance of his ideals and core Islamic values of inclusiveness and fraternity and their relevance in contemporary Bangladesh as elsewhere in the world.
Anjuman-e-Rahmania Maizbhandaria, an affiliate of the Darbar, named after great Sufi saint in contemporary period Syed Moinuddin Ahmed Miaizbhandari, organized the event at Suhrawardy Udyan, while the participants staged the parade marching from Shahbagh to Matsya Bhaban before assembling at the venue.
Incumbent leader of Mazibhandar Darbar Syed Saifuddin Ahmed Maizbhandari chaired the rally addressed by politicians, including Liberation War Affairs Minister AKM Mozammel Haque, Information and Broadcasting Minister Hasan Mahmud, Bangladesh Workers Party President Rashed Khan Menon and Awami League Presidium Member Shajahan Khan.
Other political figures who spoke were: AL Dhaka South City unit's acting President Advocate Md Nurul Amin Ruhul, MP, Bangladesh Islami Oikya Jote's chairman Misbahur Rahman Chowdhury, Bangladesh Supreme Party's (BSP) acting Secretary General valiant freedom fighter Advocate Md Abdul Aziz, BSP Additional Secretary General Baki Billah Azhari, National Awami Party (NAP-Bhasani) Secretary General Khaled Shahriar, Bangladesh Janadal (BJD) Chairman Mahbubur Rahman Joy Chowdhury and Sher-E-Bangla AK Fazlul Haque's grandson Fyazul Haque Raju.
Besides, Qurankhwani, doa mahfil and special prayers were held at different mosques in the city.

Marking the day, Bangladesh Television (BTV) and Bangladesh Betar aired special programmes and different national dailies published supplements highlighting the importance of the day.
On the occasion of holy Eid-e-Miladunnabi, Cultural Centre, Embassy of the Islamic Republic of Iran in Dhaka will organize a discussion on 'Prophet of Islam (SM) axis of Islamic Unity' at Kabi Sufia Kamal Auditorium of Bangladesh National Museum here at 3.30 pm tomorrow (September 29).

Md Faridul Haque Khan, MP, State Minister for the Ministry of Religious Affairs, will be present at the discussion as the chief guest.

Mansour Chavoshi, Ambassador of the Islamic Republic of Iran in Bangladesh and Professor Dr Muhammad Abul Kalam Azad, Pro-Vice Chancellor, Islamic Arabic University, Dhaka will be present as special guests.

Hujjatul Islam wal Muslimeen Janab Shahabuddin Mashaekhi Raad, Bangladesh Representative of Al-Mustafa International University of Iran and Maulana Mufti Muhammad Saiful Kabir, Khatib, Bangabhaban Jame Mosque, President's Office, Dhaka will be present as guests of honor.

Seyed Reza Mirmohammadi, Cultural Counsellor, Embassy of the Islamic Republic of Iran in Bangladesh will preside over the discussion.