Judge rejects Trump request she recuse herself from conspiracy case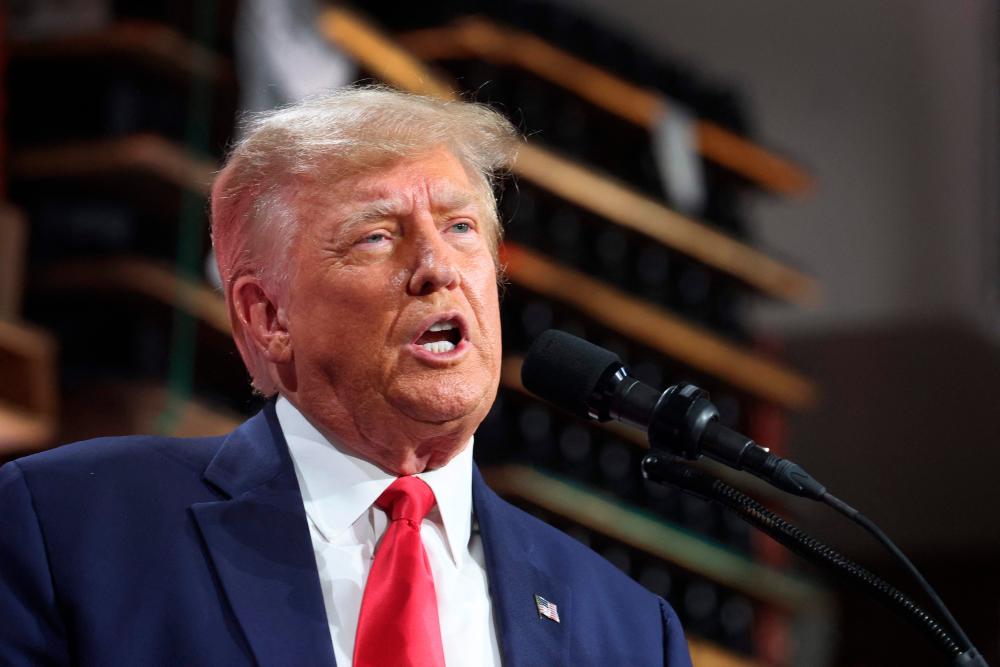 WASHINGTON, Sept 28, 2023 (BSS/AFP) - The federal judge set to preside over Donald Trump's historic trial for conspiring to overturn the 2020 US election rejected a motion on Wednesday from the former president that she recuse herself from the case.
Trump's attorneys, in a court filing earlier this month, had argued that US District Judge Tanya Chutkan should step aside because of past statements she has made that allegedly demonstrated bias.
Chutkan, in a 20-page opinion, flatly denied the motion.
"The court has never taken the position the defense ascribes to it: that former 'President Trump should be prosecuted and imprisoned,'" Chutkan said.
"And the defense does not cite any instance of the court ever uttering those words or anything similar."
Chutkan noted that the legal standard for a judge to recuse himself or herself from a case is if their "impartiality might reasonably be questioned."
"The record 'as a whole' does not support a reasonable question as to the court's impartiality," she said.
Trump's lawyers had sought Chutkan's recusal based on statements she made at the sentencing of participants in the January 6, 2021 attack on the US Capitol by Trump supporters.
"Although Judge Chutkan may genuinely intend to give President Trump a fair trial -- and may believe that she can do so -- her public statements unavoidably taint these proceedings, regardless of outcome," they said.
But Chutkan said she had "specifically withheld judgment on whether other people should be charged for conduct related to January 6" and had not ever recommended that other individuals be investigated or charged.
"Recusal is not warranted in this case," she said.
Chutkan has set March 4, 2024 for the start of Trump's trial on charges of conspiring to subvert the results of the 2020 presidential election he lost to Democrat Joe Biden.
Trump, the frontrunner for the 2024 Republican presidential nomination, has pleaded not guilty.
The 61-year-old Chutkan, who was appointed by former Democratic president Barack Obama, has handed down some of the stiffest sentences to participants in the Capitol attack.
Trump is also facing racketeering charges in Georgia for allegedly conspiring to upend the election results in the southern state and a trial in Florida in May 2024 on charges of mishandling top secret government documents.