BNP will be resisted on streets: Quader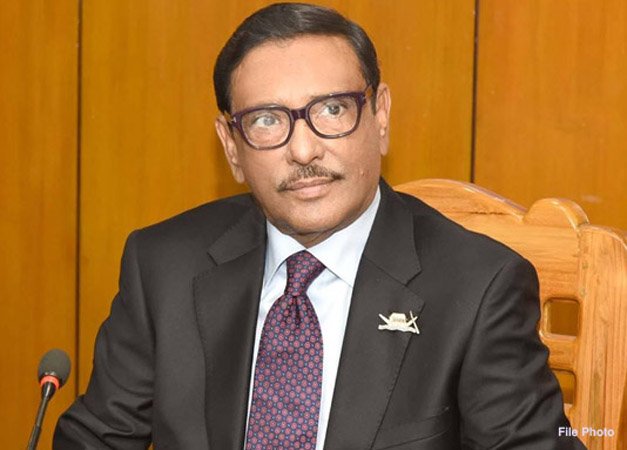 GAZIPUR, Sept 27, 2023 (BSS) - Awami League (AL) General Secretary Obaidul Quader toady said anti-liberation forces like BNP will be resisted on the streets.
"No matter what the conspiracy is going on, AL President Sheikh Hasina will assume the state power again with the people's mandate," he told a peace rally at Shafiuddin Sarkar Academy High School ground in Tongi here this afternoon.
Quader, also the road transport and bridges minister, said the BNP's dream of ousting the Awami League government by occupying Dhaka city will never come true.
The AL leaders and activists will resist them (BNP men) on the streets and BNP's dream of going to the state power capitalizing their foreigner masters will never be fulfilled, he said.
Chaired by Gazipur City AL President Adv Azmat Ullah Khan, the rally was addressed, among others, by AL joint general secretary Mahbubul Alam Hanif, organising secretary Mirza Azam, Liberation War Affairs Minister AKM Mozammel Haque, State Minister for Youth and Sports Zahid Ahsan Russell, Simin Hossain Rimi, MP, and Iqbal Hossain Sabuj, MP.
Former joint general secretary of Gazipur City AL Md Motiur Rahman Moti moderated the rally.