UK unveils new sanctions targeting Russia's ally Belarus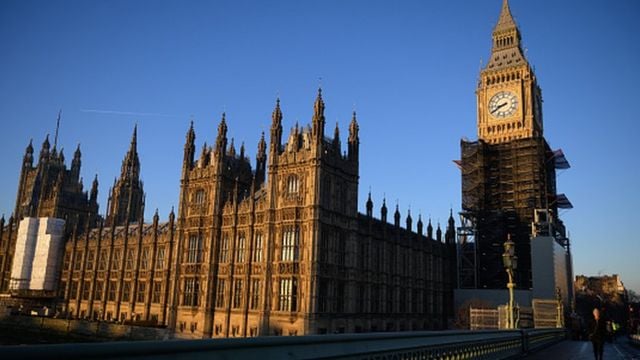 LONDON, June 9, 2023 (BSS/AFP) - Britain announced Thursday new sanctions against Belarus, its latest punishment for the eastern European country's support of Russia's invasion of Ukraine and suppression of anti-government activists.
London said the new curbs would hit Belarus exports that have been funding the administration of authoritarian leader Alexander Lukashenko, an ally of Russia's President Vladimir Putin, and "crack down on Russia's efforts to circumvent sanctions".
Western countries have imposed several rounds of sanctions on Moscow, and its neighbour to the west Minsk, following the launch of the Russian war in Ukraine in February last year.
The UK is now banning imports of gold, cement, wood and rubber from Belarus, and blocking exports of banknotes and machinery, alongside goods, technologies and materials that could be used to produce chemical and biological weapons.
The measures also give Britain grounds to prevent designated Belarusian media organisations from spreading propaganda and disinformation in the UK, including over the internet.
Social media companies and internet service providers will be required to restrict access to the websites of sanctioned Belarusian media organisations, as occurs with sanctioned Russian outlets.
The new legislation also expands sanctions criteria, giving the UK government the basis to target a broader range of Belarusians, such as Lukashenko's aides, advisers and ministers.
"This new package ratchets up the economic pressure on Lukashenko and his regime which actively facilitates the Russian war effort and ignores Ukraine's territorial integrity," Foreign Secretary James Cleverly said in a statement.
"Our support for Ukraine will remain resolute for as long as it takes and the UK will not hesitate to introduce further measures against those who prop up Putin's war."
Belarus has been ruled by Lukashenko since 1994.
The UK was among a number of Western countries that imposed sanctions on Lukashenko's government for its suppression of mass anti-government protests in 2020.
Western countries then imposed various new sanctions last year over its role in Russia's ongoing war on Ukraine.
Lukashenko has allowed Russia to use Belarusian territory and airspace to conduct missile and drone strikes against Ukraine, as well as providing training and logistical support to Moscow's forces.