US visa policy to support PM in holding fair polls: Haas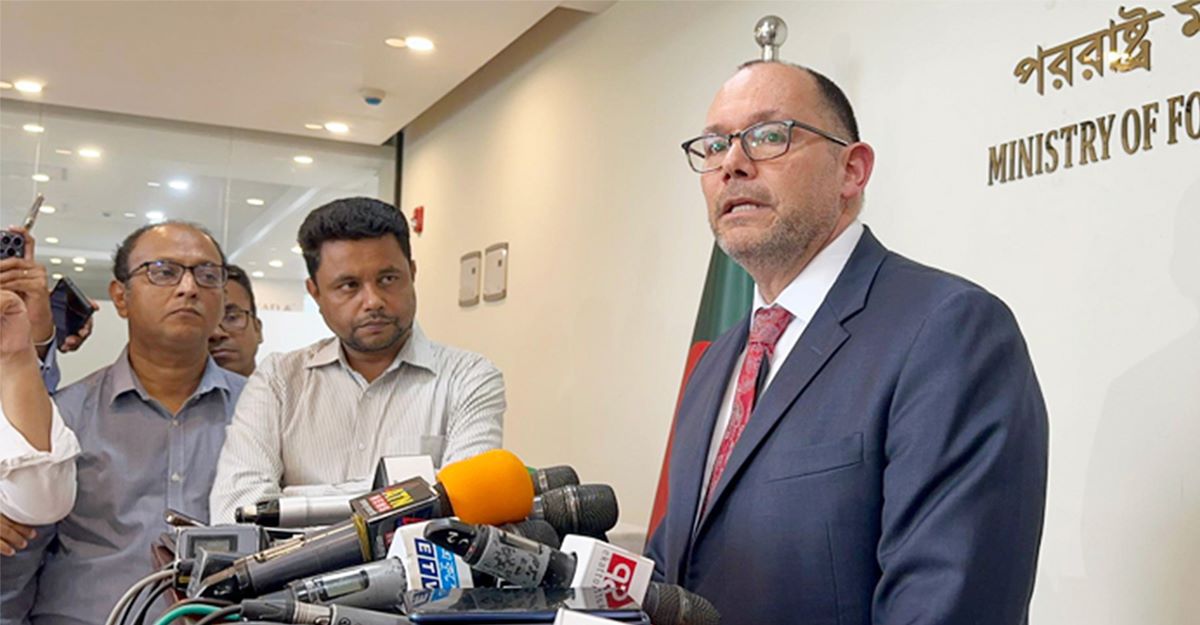 DHAKA, May 25, 2023 (BSS) - US Ambassador in Dhaka Peter Haas today said Washington's new visa policy is to support Prime Minister Sheikh Hasina and Bangladeshi people's efforts to hold a free and fair election.
"This is something we have done in support of Bangladeshi people, and the Bangladeshi government, the Prime Minister herself, and everyone here in Bangladesh who are called for free and fair elections," he said.
The ambassador made the remarks to the reporters after a call on with foreign minister Dr AK Abdul Momen at foreign ministry here.
"The recent announcement from yesterday was merely our way of helping to support that the democratic electoral process (in Bangladesh)," Haas said.
The envoy said he met the foreign minister today at a pre-schedule meeting as part of his engagements to talk about Bangladesh-U.S. relation.
US Secretary of State Antony J Blinken yesterday announced the new US visa policy to restrict the issuance of visas for any Bangladeshi individual, believed to be responsible for, or complicit in, undermining the democratic election process in Bangladesh.