US dismisses Russian complaints on UK depleted uranium ammunition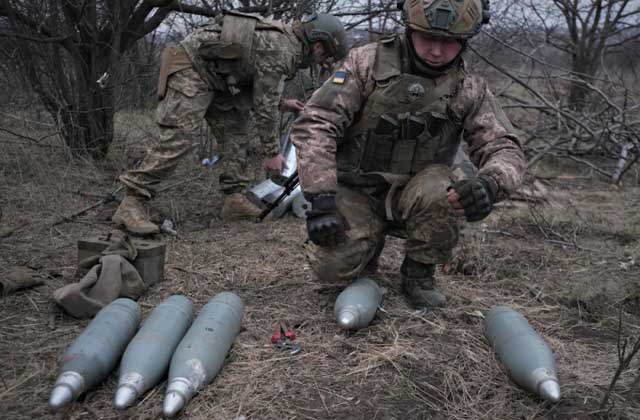 WASHINGTON, March 23, 2023 (BSS/AFP) - The United States on Wednesday dismissed Russian complaints about Britain's announcement that it will send Ukraine armor-piercing ammunition containing depleted uranium.

White House National Security Council spokesman John Kirby called Moscow's complaints a "strawman" argument.

The ammunition, which enhances ability to overcome defenses on tanks, "is not radioactive" and "not anywhere close to going into" the sphere of nuclear weaponry, Kirby said.

"This is a commonplace type of munition that is used particularly for its armor-piercing capabilities. So again, if Russia is particularly concerned about the welfare of their tanks and their tank soldiers... they could just take them across the border back into Russia," he said.

"I think what's really going on here is Russia just doesn't want Ukraine to continue to take out its tanks."

The United States is by far the biggest source of military aid to Ukraine's armed forces fighting off Russian invasion.

Kirby said, however, that "we're not providing depleted uranium."

The White House NSC spokesman also lashed out at the Russian defense ministry for giving medals to pilots involved in the crash or downing of a high-tech US military drone over the Black Sea.

Pentagon video shows what it says were Russian jets swarming the drone and colliding with it before it crashes. Moscow says the uncrewed US aircraft lost control.

"I don't know of another military in the world... that has awarded a pilot for smashing into a drone. If that's bravery then I guess they've got a different definition," Kirby said.

"I have no clue why they would give a bravery award to a pilot who was at worst maliciously putting himself and US property at great risks and at best just an idiot."