Bangladesh-Japan relations to be cemented further: new envoy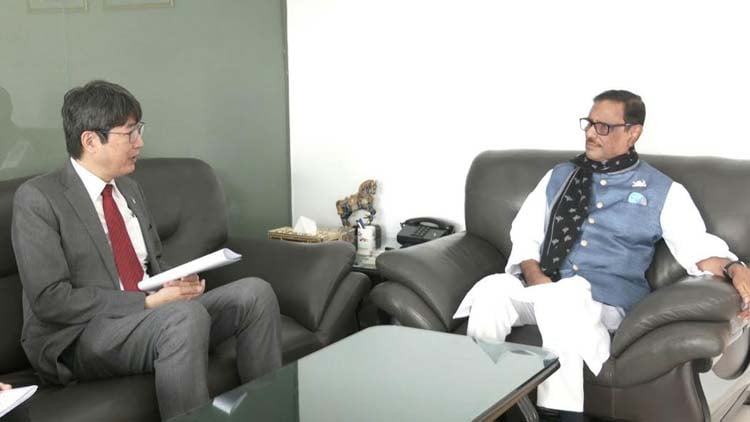 DHAKA, Feb 1, 2023 (BSS) - Japan's new ambassador to Bangladesh Iwama Kiminori today said the relations of the two countries will be strengthened further in future as he paid a courtesy call on Road Transport and Bridges Minister Obaidul Quader at his secretariat office here.
"Japan and Bangladesh are very good friends---the two countries are working together to further strengthen this relationship," he said while Quader, also Awami League (AL) General Secretary, greeted him.
They discussed various issues related to the interests of the two countries.
The Japanese envoy said his country is cooperating with Bangladesh in the construction of various infrastructures including metro rail "and it will continue in the future".
Senior officials of the ministry and secretariat were present at the meeting.