Bangladesh not to accept single more Rohingya: Momen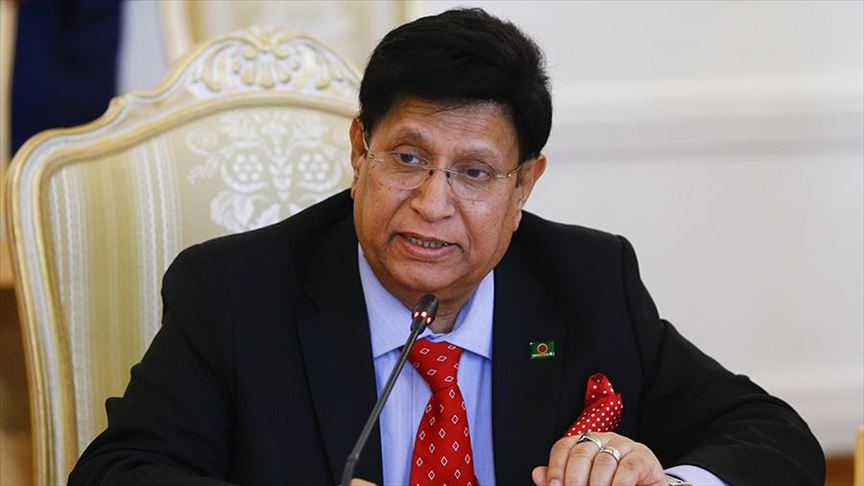 DHAKA, Jan 26, 2023 (BSS) - Foreign Minister AK Abdul Momen today reiterated that Dhaka's decision is not to accept a single more Rohingya in Bangladesh's territory.

"Rohingyas must go back to their homeland in Myanmar and their repatriation remains our (Bangladesh') priority," he told reporters while responding to a question after a meeting with the deputy commissioners at the DC Conference in the capital.

Momen said he does not have with him any solution to the Rohingyas crisis as not a single Rohingya has been taken back by Myanmar over the last five and a half years.

"Myanmar said they will take back their people but they have lack of sincerity," he told reporters.

Since August 25 in 2017, Bangladesh has been hosting over 1.2 million forcefully displaced Rohingyas in Cox's Bazar district and most of them arrived there after a military crackdown by Myanmar, which the UN called a "textbook example of ethnic cleansing" and other rights groups dubbed as "genocide".

Momen said he gave instructions to the DCs on various issues, including taking measures to prevent illegal migration, hill-cutting and private land grabbing.

The foreign minister said he asked the DC's to discourage illegal migration and take actions against the responsible agents which would be found involved in the human trafficking racket in their respective districts.

State Minister for Foreign Affairs Md Shahriar Alam and Foreign Secretary Masud Bin Momen were also present at the meeting with DCs.