Tk 1,657cr allocated for Foreign Ministry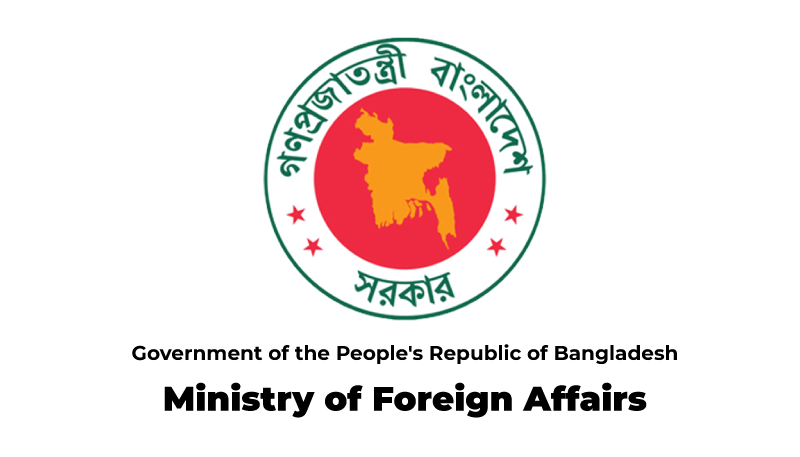 DHAKA, June 1, 2023 (BSS) - An allocation of Taka 1,657 crore has been made for the Foreign Affairs Ministry in the proposed budget for 2023-24 fiscal.

The allocation in the new budget is Taka 56 crore more than the revised budget of 2022-23 fiscal that was Taka 1,601 crore. The proposed budget of the fiscal 2022-23 for foreign affairs ministry was Taka 1,651 crore.

Finance Minister AHM Mustafa Kamal made the announcement while placing the budget for the new financial year before the Jatiya Sangsad today.

At his speech, the finance minister said as the worthy successor of Father of the Nation Bangabandhu Sheikh Mujibu Rahman, Prime Minister Sheikh Hasina's wisdom, foresight, and strong global leadership have been highly praised and recognized internationally.
Under her dynamic leadership, Bangladesh has made incredible socio-economic progress and has graduated herself into an enviable level in the world stage over the last 14 years, he said.
The finance minister said Bangladesh is considered today as the role model to be followed by the other nations, aspiring for development.
"We are trying relentlessly to establish free or preferential trade agreements with various countries and regions," he said.
An agreement has already been signed with Bhutan while a joint study has been conducted to explore the feasibility of signing a Comprehensive Economic Partnership Agreement (CEPA) with India.
Besides, he said, dialogues have begun with Japan, Sri Lanka, Indonesia, China, Malaysia, and Singapore for signing free or preferential trade agreements or economic partnership agreements.
The minister said there is an initiative to join regional trade organisations like the Regional Comprehensive Economic Partnership (RCEP), Eurasian Economic Commission (EEC), and the MARCOSUR trade bloc in South America, among others.