Xi assures Putin of China's support for Russian 'sovereignty, security'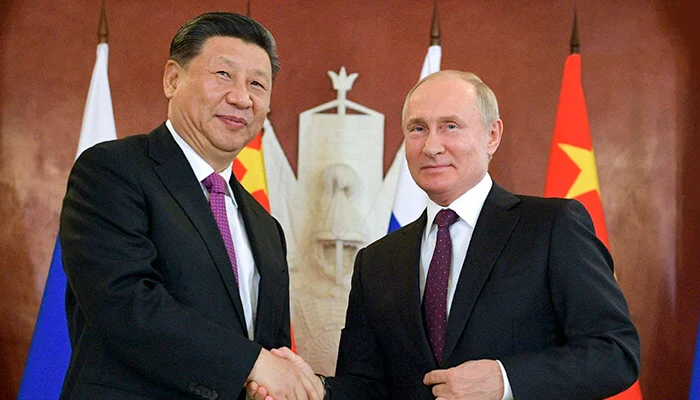 BEIJING, June 16, 2022 (BSS/AFP) - Chinese President Xi Jinping assured his Russian counterpart Vladimir Putin of Beijing's support for Moscow on "sovereignty and security" during a call Wednesday, according to state media.

China is "willing to continue to offer mutual support (to Russia) on issues concerning core interests and major concerns such as sovereignty and security," Chinese state broadcaster CCTV reported Xi as saying.

It was the second reported call between the two leaders since Putin launched his invasion of Ukraine on February 24.

China has refused to condemn Moscow's invasion of Ukraine and has been accused of providing diplomatic cover for Russia by blasting Western sanctions and arms sales to Kyiv.

According to CCTV, Xi praised the "good momentum of development" in bilateral relations since the start of the year "in the face of global turmoil and changes".

Beijing was willing to "intensify strategic coordination between the two countries", Xi reportedly said.

The Kremlin said the two leaders had agreed to ramp up economic cooperation in the face of "unlawful" Western sanctions.

"It was agreed to expand cooperation in the energy, financial, industrial, transport and other areas, taking into account the situation in the global economy that has become more complicated due to the unlawful sanctions policy of the West," the Kremlin said following the phone call.

The West has adopted unprecedented sanctions against Russia in retaliation for its invasion of Ukraine and Moscow considers that Europe and the United States have thus caused a global economic slowdown.

Moscow is also looking for new markets and suppliers to replace the major foreign firms that left Russia following the invasion.