India to review decision on resuming commercial int'l passenger services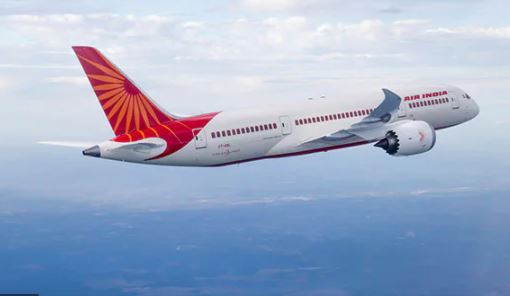 NEW DELHI, Nov 28, 2021 (BSS) - Amid rising concern over the new coronavirus variant 'Omicron', India will review its decision on effective date of resumption of scheduled commercial international passenger services.
"Following the evolving global scenario of coronavious new variant 'Omicron', the government has decided to review its decision on the effective date of resumption of scheduled commercial international passenger services," Indian ministry of Home Affairs said after an emergency meeting held here with Home Secretary Ajay Kumar Bhalla in the chair.
But, the decision, however, will have no impact on air bubbles that are operating as of now, officials said.
The ministry also said that government has also decided to review the standard operating procedure on testing and surveillance of the incoming international passengers, especially those travelling from the countries listed in the 'at risk' category.
The decision came two days after the ministry of civil aviation issued an order allowing scheduled international flights to and from all countries considered "not at risk" from December 15, 2021. The ministry said that passengers from countries in "at risk" category would require to follow additional measures following their arrival in India, including testing for coronavirus disease (Covid-19).
The overall global situation in the wake of the Omicron variant was comprehensively reviewed and various preventative measures were discussed during the today's emergency meeting, media reports said quoting ministry sources.
Genomic surveillance for variants will be further strengthened and intensified, and health officials at airports and ports will be sensitised for strict supervision of testing protocol at entry points, sources added.
On Saturday, Indian Prime Minister Narendra Modi had chaired a high-level meeting to review the public health preparedness and vaccination related issues for Covid-19. During the meeting, Modi spoke on the need to be 'proactive' in the wake of the new Covid-19 variant "omicron'.
Prime Minister Modi laid emphasis on the need for monitoring all international arrivals, their testing as per guidelines with specific focus on countries identified 'at risk'. He also asked officials to review the plans for easing international travel restrictions in light with the emergence of the new Covid-19 variant.
However, Delhi Chief Minister Arvind Kejriwal today urged Prime Minister Narendra Modi to stop flights from the coronavious new variant, 'omicron' affected countries with immediate effect. Any delay in this regard, he said, may prove harmful, if any affected person enters India.
"We should do everything possible to prevent the new variant of concern, recently recognized by WHO, from entering India," he said in a letter to Prime Minister Modi.
Meanwhile, Karnataka state government intensified curbs amid rise in Covid-19 cases and 'Omicron' variant scare mandating international travelers to undergo RT-PCR test upon arrival. It said strict monitoring to be in place in districts bordering Kerala and Maharashtra.
On Saturday, two people had tested positive after reaching Bengaluru from South Africa. Both the persons have now been found positive for delta variant of the coronavirus.
The new variant of concern, first identified in South Africa, has now been detected in several countries, triggering concerns over the alarming transmission rate. Two cases of Omicron was detected in Australia on Sunday even as more countries are moving towards tightening travel restrictions to curb the virus transmission, according to media reports.