Indian nationals asked to avoid "non-essential" travel to Myanmar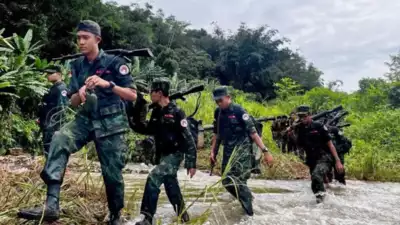 NEW DELHI, Nov 21, 2023 (BSS) - India today issued an advisory asking its national to avoid "non-essential" travel to Myanmar due to escalating security situation in the country.
It also asked its nationals already living in Myanmar to take precaution and avoid travel to the region of the country affected by violence.
Inter-state travel by road has been asked to be avoided, according to an advisory issued by the Indian Ministry of External Affairs (MEA) this evening. The advisory was issued in view of the evolving security situation in Myanmar.
However, the Indian nationals living in Myanmar are also requested to be registered themselves with the Embassy of India, Yangon, the advisory said.
The Myanmar's ruling military is facing serious offensive from the ethnic minority groups and pro-democracy fighters, who are challenging the Junta's rule.
The alliance of ethnic minority group has taken control a number of military posts by launching coordinated attacks against the military in different areas especially the country's northern region.