Two premature babies died before evacuation from Gaza: UN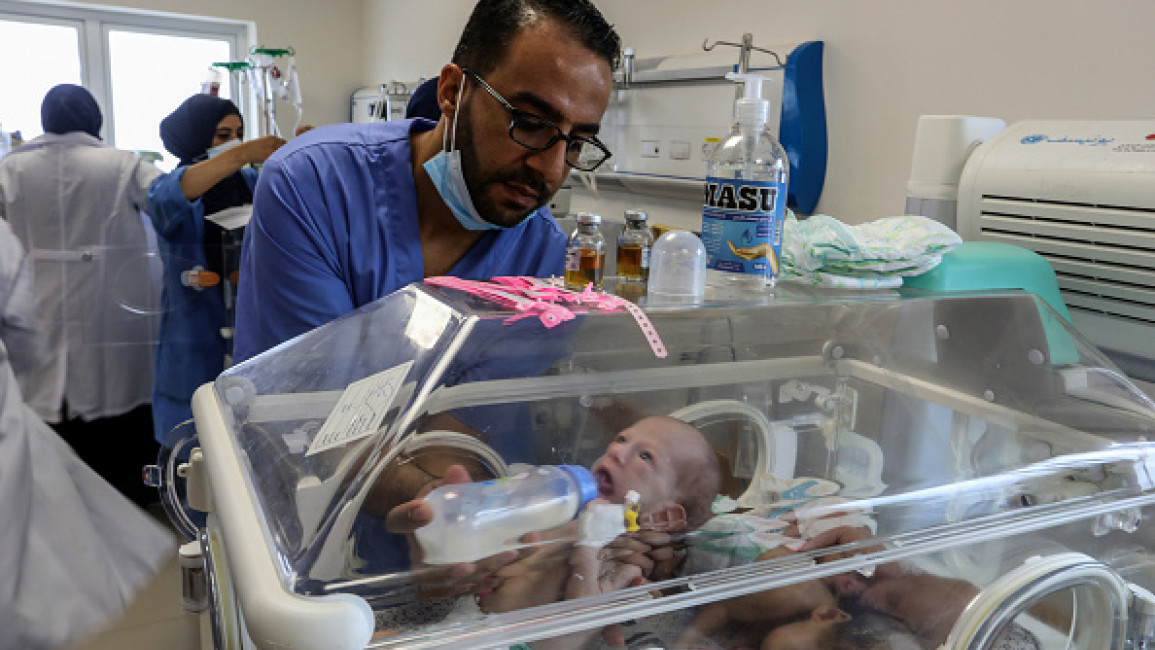 GENEVA, Nov 21, 2023 (BSS/AFP) - Two premature babies being cared for at the
Al-Shifa hospital in Gaza died before the evacuation of 31 others, the UN
said Tuesday, adding that most of those who reached Egypt were
"unaccompanied".
The United Nations health agency helped evacuate 31 premature babies from the
Al-Shifa hospital in Gaza City on Sunday, lamenting that the hospital had
become "a death zone".
Twenty-eight of those babies arrived in Egypt on Monday.
The World Health Organization warned that they were all "fighting serious
infections and continue needing health care".
The other three babies moved from Al-Shifa in the north of the Gaza Strip are
now in a hospital in southern Gaza and have their families with them.
WHO spokesman Christian Lindmeier told reporters in Geneva on Tuesday that
the Al-Shifa hospital had been caring for 33 premature babies just the
evening before the evacuation.
"Two of these premature infants died only on that night because of the lack
of care available to them," he said.
The UN children's agency UNICEF meanwhile said that 20 of the 28 babies
evacuated to Egypt had been "unaccompanied".
"Seven mothers accompanied eight babies," spokesman James Elder told
journalists in Geneva, adding that the babies included a pair of twins.
The reasons most of the babies were unaccompanied varied, he said.
Several parents had been unable to cross into Egypt, while others were
"orphans".
"It all underlines the horrific situation for families in Gaza," he said.
Hamas gunmen killed around 1,200 people, mostly civilians, during cross-
border raids into Israel on October 7, according to Israeli officials.
In retaliation, Israel launched a relentless bombing campaign and ground
offensive in Gaza in which more than 13,300 Palestinians have died, including
at least 5,600 children, according to the territory's Hamas-run health
ministry.