Thai police seize drugs worth $8 million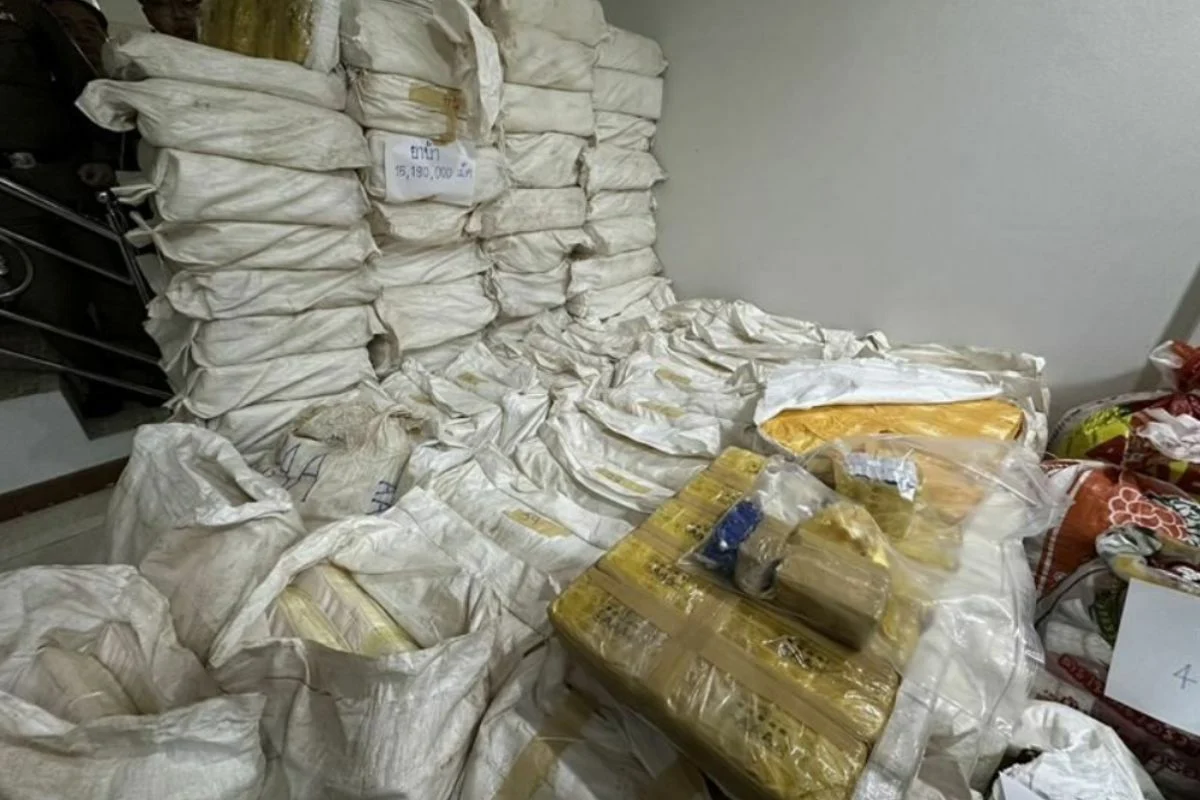 BANGKOK, Sept 28, 2023 (BSS/AFP) - Thai anti-narcotics police seized over
$8 million worth of drugs in one of the largest single hauls in the kingdom's
history, officers said Thursday.
The so-called "Golden Triangle" where Thailand, Myanmar and Laos meet has
long been a hot spot for drug smuggling, particularly of methamphetamine,
despite repeated crackdowns.
Officers raided a building in central Nakhon Pathom city late Wednesday
night, detaining four men at the premises and uncovering a huge stash.
"This is one of the largest amounts of drugs ever confiscated," said newly
appointed National Police Chief Torsak Sukwimol, adding the haul was worth
roughly 300 million baht ($8 million).
He told reporters officers had found roughly 15 million "yaba" pills --
methamphetamine tablets that are produced and used across the region.
Last year the police seized around 540 million such pills in total, more than
double that seized in 2017, according to data from the United Nations Office
on Drugs and Crime.
The newly appointed deputy police chief said the haul also included around
400 kilogrammes of crystal meth, and nearly 450 bars of heroin.
Officers said the huge stash, which had been brought across Thailand's porous
northern borders, was being temporarily stored by the group before being
shifted onto smaller traffickers.
"We've been keeping an eye on them for two years, and we had been trying to
find this safe house," said Torsak.
"They switched their safe house to here and we'd been looking for this place
for a long time."