Navalny says will be sent to 'most severe' prison cell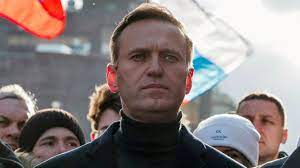 MOSCOW, Sept 27, 2023 (BSS/AFP) - Jailed Russian opposition leader Alexei
Navalny said Wednesday that he would be transferred to the strictest possible
prison cell for an entire year, a day after a court rejected his appeal against
a 19-year sentence.
Navalny last month had his sentence more than doubled from nine to 19
years, with a court also ruling to send him to a harsher "special regime"
facility, rather than the current maximum security prison where he is held.
The 47-year-old, whose appearance has changed significantly while behind
bars, has spent recent months in and out of isolation cells.
"Yesterday, right after my appeal, I was taken to a commission and told
that -- due to my incorrigibility -- I will be transferred to an 'EPKT' for a
period of 12 months," he posted on social media, referring to cells widely
considered to have the harshest confinement conditions.
"This is the most severe possible punishment in penal colonies of all
types," he said.
It was unclear if this would be in a special regime prison or in the
maximum security prison outside Moscow where he is currently held.
Navalny galvanised huge nationwide protests in Russia before he was jailed
in 2021 on fraud charges after returning from Germany, where he recovered from
a poison attack.
In August, a court in his prison outside Moscow handed him a 19-year term
on accusations of creating an organisation that undermined public security by
carrying out "extremist activities".
Navalny has denounced the Kremlin's Ukraine offensive from behind bars and
called on Russians not to lose "the will to resist".