Zelensky says Russia 'terrorising' Ukraine as 36 drones downed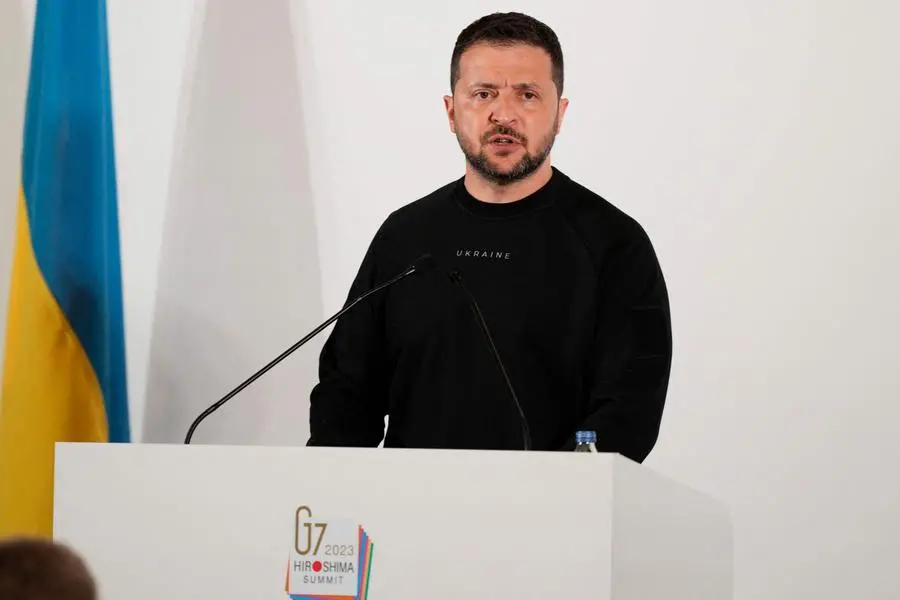 KYIV, Ukraine, May 25, 2023 (BSS/AFP) - President Volodymyr Zelensky accused Russia of terrorising Ukrainians on Thursday, as his military announced it had shot down 36 Iranian-made attack drones deployed by Moscow's forces.
"The enemy continued to terrorise Ukraine by launching 36 Shaheds. None reached their target," Zelensky said in a social media post.
"I'm grateful to our air defence forces for the 100 percent result."
Russia subjected Ukraine to a campaign of aerial bombardments on key infrastructure during winter months but those attacks had waned recently.
"In total, 36 barrage munitions were launched from the northern and southern directions. The enemy presumably aimed to attack critical infrastructure and military facilities in the western regions of Ukraine," the defence ministry said.
"All 36 Shaheds were shot down!"
Ukraine has become increasingly adept at taking down waves of Russian cruise missiles and drones after appealing to Western allies for greater air defence capabilities.