US condemns Russia arrest of WSJ journalist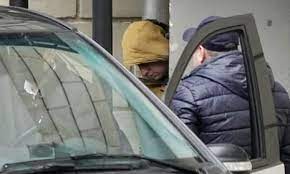 WASHINGTON, March 30, 2023 (BSS/AFP) - The United States on Thursday
condemned Russia's detention of an American journalist writing for The Wall
Street Journal and said it was seeking consular access.
US officials said they were in touch with the family of detained journalist
Evan Gershkovich as well as the newspaper and that the State Department had
contacted Russia to seek consular access.
"The targeting of American citizens by the Russian government is
unacceptable. We condemn the detention of Mr. Gershkovich in the strongest
terms," White House Press Secretary Karine Jean-Pierre said in a statement.
"I want to strongly reiterate that Americans should heed the US
government's warning to not travel to Russia. US citizens residing or traveling
in Russia should depart immediately."
President Joe Biden had been briefed on the detention, National Security
Council spokesman John Kirby said.
Secretary of State Antony Blinken in a statement connected the detention to
the crackdown on media in Russia, whose relations with Washington have
nosedived since the invasion of Ukraine.

"In the strongest possible terms, we condemn the Kremlin's continued
attempts to intimidate, repress, and punish journalists and civil society
voices," Blinken said.