Ukraine claims Russian forces left Kherson region town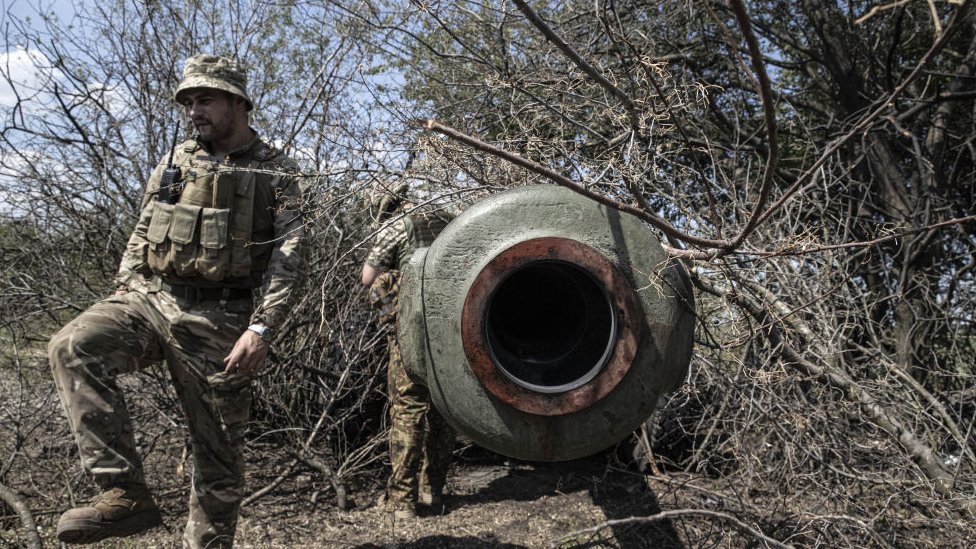 KYIV, Ukraine, March 23, 2023 (BFF/AFP) - Ukraine's defence ministry said
Thursday that Russian troops had withdrawn from the southern city of Nova
Kakhovka in the Kherson region, despite no reports of a surge in fighting there.
"As of March 22, 2023, all units of the occupying army that were stationed
in the settlement of Nova Kakhovka in the Kherson region left the town," said a
defence ministry statement.
It added that the Russians had looted valuable belongings from residents
prior to their pullout.
AFP was unable to verify the various claims put forward by the defence
ministry and it did not say Ukrainian soldiers had entered the settlement.
Most of the Kherson region fell to Russian forces early in the invasion
launched last February but Kyiv's army wrested back control of the regional
capital last November.
Prior to their takeover, Russian troops had carried out a strategic
withdrawal to the east bank of the Dnipro river that splits the region.
Russian-installed authorities in the southern Kherson region said last
November that administrative officials had quit Nova Kakhovka.
The city lies near the huge Kakhovka hydroelectric dam, captured by Russia
at the start of the invasion as a strategic facility that supplies
Moscow-annexed Crimea.
Ukraine last year accused Russian troops of planning to blow it up to
trigger a devastating flood.
President Volodymyr Zelensky said earlier Thursday he was in the region
visiting civilians in areas recaptured by Ukrainian forces and meeting with
officials to discuss de-mining and reconstruction.