Mother, baby among 12 migrants who died crossing to Italy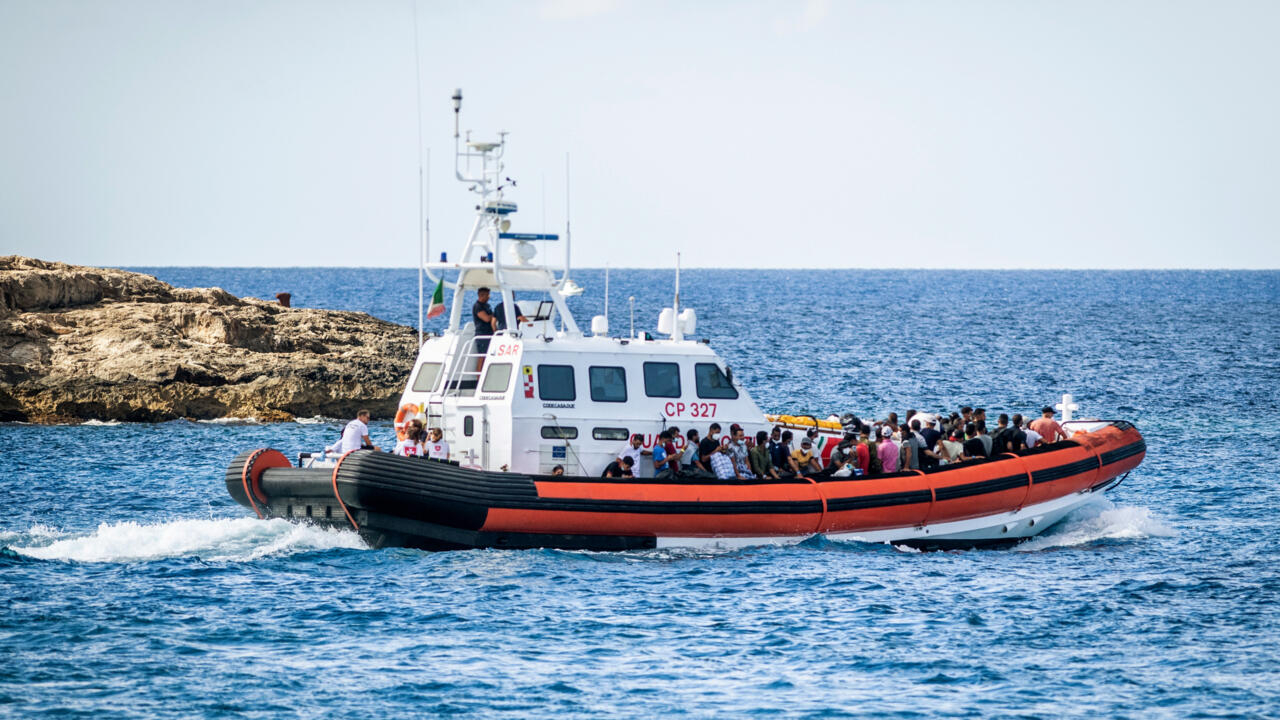 ROME, Feb 3, 2023 (BSS/AFP) - Twelve migrants have died in the Central
Mediterranean, Italian officials and a rescue charity said Friday, as a debate
rages over Rome's crackdown on NGOs operating in the world's deadliest crossing.
Italy's coastguard recovered the bodies of eight migrants -- five men and
three women, one of whom was pregnant -- in a boat late Thursday.
The 42 survivors on board, who were brought to the tiny island of
Lampedusa, said the bodies of a baby and a man had been lost at sea, the
coastguard said Friday.
Separately, German charity Sea-Eye said its ship Sea-Eye 4 rescued 109
people, including numerous children, in two operations in the central
Mediterranean overnight.
They also recovered two bodies.
"In the past six years, in more than two dozen missions, we always arrived
in time to prevent the loss of life. But this time we arrived too late for two
people," Sea-Eye chairman Gorden Isler said.
"They were at the mercy of Europe's brutal border regime for six days. That
is unforgivable."
The deaths come ahead of a European Council summit next week at which
Italy's Prime Minister Giorgia Meloni will push for greater assistance from the
bloc on managing boat migrants.
Italy's geographical position makes it a prime destination for asylum
seekers crossing from North Africa to Europe, and Rome has long complained
about the number of arrivals.
Meloni was visiting Berlin and Stockholm Friday as she attempted to rally
support for EU mechanisms to boost repatriations and readmissions of migrants
whose asylum bids fail.
Her right-wing government has also sought to limit the actions of charity
vessels that rescue migrants, sparking criticism from the Council of Europe
that the policy would risk lives.
- 'Truly dramatic' -
Located off the coast of Tunisia, Lampedusa has long been on the frontline
of migrant arrivals.
Mayor Filippo Mannino, who took office six months ago, told AFP the bodies
of victims were brought to the island almost weekly.
"The situation is becoming truly dramatic. Europe must do something, the
government must do something. I've lost count of the number of dead," he said.
Nearly 5,000 migrants have landed in Italy since the start of the year,
according to the interior ministry, up from just over 3,000 in the same period
last year and 1,000 in 2021.
Charity vessels only rescue around 10 percent of migrants brought to safety
in Italy, with most saved by coastguard or navy vessels.
But the government accuses charity ships of acting as a pull factor and
encouraging people traffickers.
- Baby overboard -
The migrants brought to Lampedusa late Thursday were soaked through and
those who perished were believed to have died of cold and hunger, according to
Italian media reports, citing translators who spoke to the survivors.
The migrants told translators they had sailed from Sfax in Tunisia in the
early hours of Saturday.
The baby lost at sea had been four months old and died on board before its
mother, in her grief, put the body in the water, according to ANSA news agency.
A man then jumped in to recover it, but drowned, ANSA said, citing
survivors.
The baby's mother was believed to be one of the three women who died.
Some 1,377 people died or went missing during the Central Mediterranean
crossing last year, according to the International Organization for Migration
(IOM).
- Hinder life-saving assistance -
Rescue charities say they perform an essential role in preventing deaths at
sea.
The government's new decree law tightens the rules, obliging charity ships
to only perform one rescue at a time.
The ships are also routinely ordered to take survivors to ports on the
other side of Italy, meaning longer and more costly journeys that charities say
reduces their ability to help those in need.
In a letter to Italian Interior Minister Matteo Piantedosi last week, the
Council of Europe warned the decree law "could hinder the provision of
life-saving assistance by NGOs in the Central Mediterranean".
It might also "be at variance with Italy's obligations under human rights
and international law", Commissioner for Human Rights Dunja Mijatovic wrote.
Piantedosi insisted in a reply Wednesday that the decree was not putting
lives at risk.