Ukraine will hasten to bring EU membership closer: Zelensky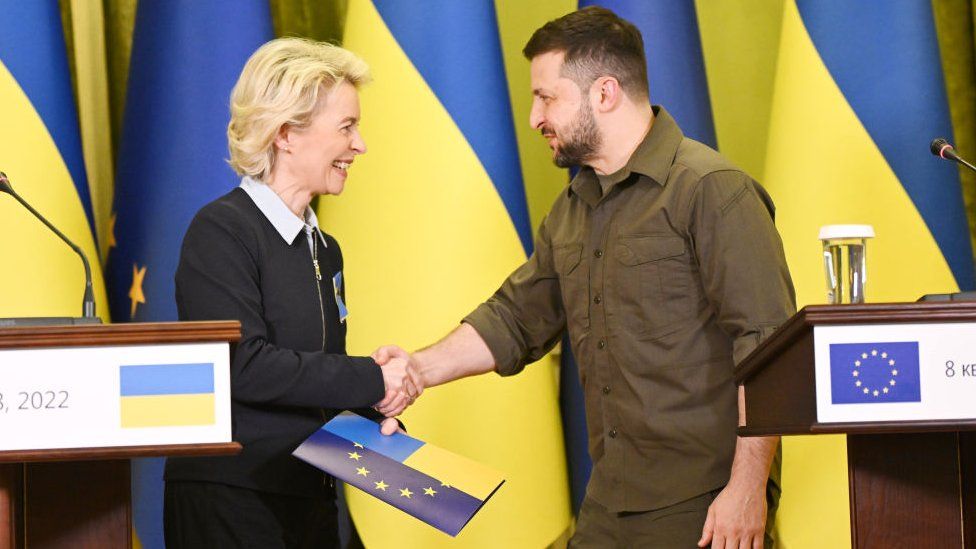 KYIV, Ukraine, Feb 3, 2023 (BSS/AFP) - Ukrainian President Volodymyr Zelensky on Friday said his war-torn country will not waste "a single day" bringing EU membership closer.
"Our goal is absolutely clear: to start negotiations on Ukraine's membership in the European Union. We will not lose a single day in our work to bring Ukraine and the EU closer together," said Zelensky, who hosted top EU chiefs for a summit in Kyiv.