HRW urges probe over Cameroon journalist's death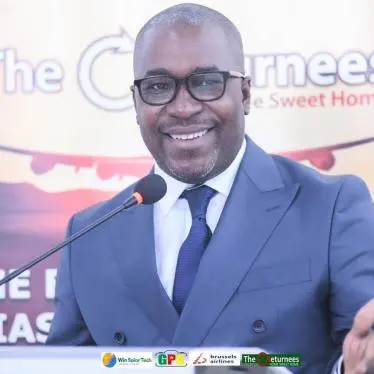 LIBREVILLE, Jan 27, 2023 (BSS/AFP) - Human Rights Watch on Friday called on Cameroon to launch an independent inquiry into the killing of a popular radio journalist who had spoken out against graft.
Martinez Zogo, 50, who regularly attacked financial sleaze and cronyism in the central African nation, was abducted on January 17 outside a police station in the suburbs of the capital Yaounde.

His heavily-mutilated corpse was found on Sunday, the authorities say.
Zogo "was a journalist who took great risks to expose the truth about corruption," Lewis Mudge, Central Africa director at HRW, said in a statement.
"His heinous killing sends a chilling message to all other journalists in Cameroon," he said, urging "a prompt and impartial investigation so that Zogo's killers can be brought to justice".
Cameroon has been ruled with an iron fist by President Paul Biya for 40 years and ranks poorly among international indices on graft and press freedom.
Zogo was manager of the privately-owned radio station Amplitude FM and host of a daily show in which, just days before he was killed, he had told listeners about threats he faced.
"He went to the police station, he shouted, but no one did anything,' said Chantal Roger Tuile, editor of La Tribune de l'Est newspaper.
Reporters Without Borders (RSF) on Monday said the killing was "a serious blow for democracy and freedom of the press" in Cameroon.
RSF's Press Freedom Index ranks Cameroon a lowly 118th out of 180 countries.
In August 2019, TV reporter Samuel Wazizi died in detention 10 months after he was arrested in an anglophone region where a bloody conflict is unfolding between the army and English-speaking separatists.
In March 2022, Paul Chouta, a reporter with the online media Cameroun Web, who was also a prominent critic of the government, was kidnapped, beaten up and left for dead by the side of the road.
Zogo's colleague, Prince Nguimbous, said journalists in Cameroon faced "a reign of terror".
"You feel that if a journalist talks, he will die," he said.
The government says an investigation has been opened into Zogo's death and insist Cameroon is "a state of law, where liberty is guaranteed, including the freedom of the press."