Ex-paratrooper set to sweep Czech presidential vote against ex-PM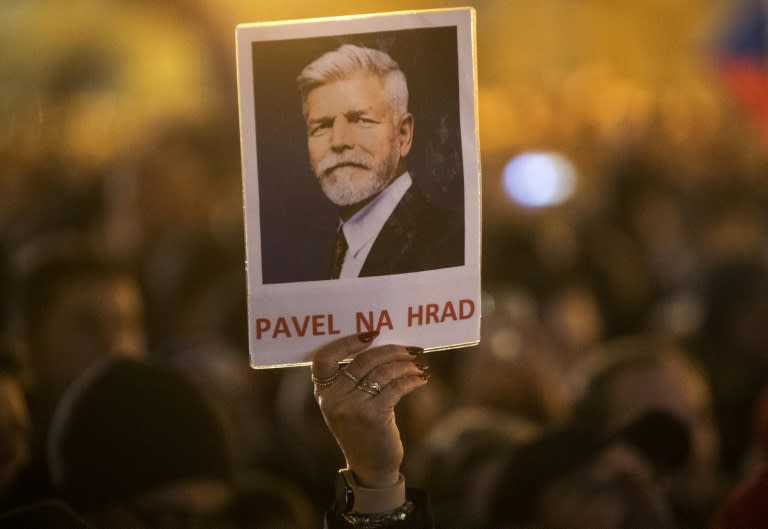 PRAGUE, Jan 27, 2023 (BSS/AFP) - Polling stations opened Friday for the Czech presidential election run-off in which retired NATO general Petr Pavel is expected to beat billionaire former prime minister Andrej Babis.
Despite the grim weather, analysts expected high turnout for the two-day vote, which follows an election campaign marked by hostility and controversial comments regarding the war in Ukraine.
The victor will replace Milos Zeman, an outspoken and divisive politician who nursed close ties with Moscow before making a U-turn when Russia invaded Ukraine last year.
Former paratrooper Pavel topped final opinion polls with 58-59 percent support, compared with 41-42 percent for Babis.
Eight candidates stood in the first round vote when Pavel edged Babis with 35.4 percent against 35, and with right and centre backing he has since wooed the voters of several of the other candidates.
Babis can rely on stable support from voters of his centre-left populist ANO movement, but he appears unlikely to win over a significant number of new votes.
He also annoyed some with rather chaotic diatribes in debates, which led Masaryk University analyst Otto Eibl to tell AFP he was "rhetorically hard to figure out".
The two-week campaign between the election rounds was particularly antagonistic, with disinformation largely targeting Pavel, including a hoax claiming he was dead, death threats aimed at Babis and his family.
"Quite frankly, if the (opinion) polls are well conducted, I think it will be hard for Babis to come back," Palacky University analyst Tomas Lebeda told AFP.
"I expect Petr Pavel to win," he added.
Pavel was due to cast his vote in the tiny northern village of Cernoucek and Babis in the small suburban town of Pruhonice just south of the capital on Friday afternoon.
The new head of state will face record inflation in the central European EU and NATO member of 10.5 million people.
While the role is largely ceremonial, the president names the government, picks the central bank governor and constitutional judges, and serves as top commander of the armed forces.
- NATO remarks -
Pavel, 61, was decorated as a hero of the Serbo-Croatian war in which he helped free French troops from a war zone.
He went on to become the chief of the Czech general staff and chair of NATO's military committee.
Babis owns the Agrofert food, chemicals and media group and is the fifth wealthiest person in the Czech Republic, according to Forbes magazine.
The 68-year-old served as prime minister from 2017 until 2021, constantly fielding questions about his dual role as politician and businessman.
Both Pavel and Babis were members of the Communist Party in the 1980s, when Czechoslovakia was ruled by Moscow-steered communists.
Pavel won the endorsement of several parties in the governing centre-right coalition of Prime Minister Petr Fiala, while Babis secured backing from long-time ally Zeman, whose last term expires in March.
Babis also raised controversy at the tail end of the campaign by saying he would not send troops if fellow NATO members Poland or the Baltic states were attacked.
He later walked back the comments, but not before he had garnered criticism from all four countries.
Independent political analyst Jan Kubacek said he believed the election would not bring a change in foreign policy, no matter the victor.
"The Czech Republic will stay pro-Western, it will retain its strategic relationship to the EU and NATO, it will stay on Ukraine's side," he told AFP.
Polling stations will close at 10:00 pm (2100 GMT) on Friday before reopening at 8:00 am and closing at 2:00 pm on Saturday.
The results are expected shortly after polls close.