Turkey summons Dutch envoy over torn Koran protest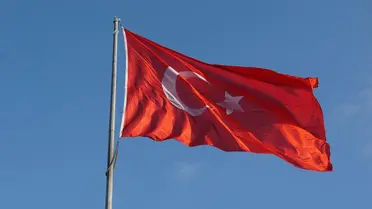 ISTANBUL, Jan 24, 2023 (BSS/AFP) - Turkey on Tuesday summoned the Dutch ambassador to express its deep displeasure with an anti-Islam protest in The Hague targeting the Koran.
The Turkish foreign ministry said it condemned "in the strongest possible terms the vile attack of an anti-Islamic person" in the Dutch city on Sunday.
The Dutch public broadcaster NOS said Edwin Wagensveld, who heads the Dutch chapter of the German anti-Islam group Pegida, tore pages out of the Muslim holy book during a one-man protest.
Images on social media also showed him walking on the torn pages of the holy book.
The summons came days after a similar protest outside the Turkish embassy in Stockholm threatened to sink Sweden's ambitions to join the NATO defence bloc.
Turkish President Recep Tayyip Erdogan said Monday that Sweden could no longer expect support for its NATO membership bid following its decision to allow an anti-Islam protester to burn the Koran.
Erdogan's warning prompted Finland, which applied to join NATO together with its Nordic neighbour, to say for the first time Tuesday that it might consider joining the US-led bloc without Sweden.
The anti-Islam protests have stirred anger in Turkey, an officially secular but mostly Muslim country facing a crucial election in May.
Erdogan has seized on the protests to energise his base of nationalist voters in the election campaign.