Ensuring disabled-friendly UP for inclusive development stressed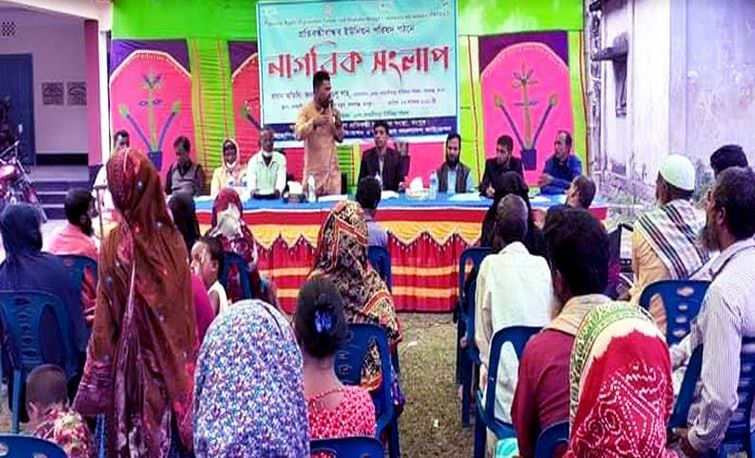 RANGPUR, Nov 28, 2022 (BSS) - Public representatives and leaders of physically challenged people at a citizen's dialogue have stressed on ensuring disabled-friendly union parishad (UP) for inclusive development at the grassroots levels.

They viewed this at the dialogue titled 'Promoting rights of grassroots persons with disabilities through community-led initiative' held at Lohanipara union parishad in Badarganj upazila here on Sunday afternoon, a press release said today.

Rangdhanu District Protibondhi Adhikar Sangstha (RDPAS), Rangpur organised the event with assistance of Access Bangladesh Foundation and Commonwealth Foundation.

Members and Secretary of Lohanipara union parishad, teachers, civil society members, disabled people and local elite participated in the event.

Lohanipara union parishad Chairman Md. Dolu Shah attended the dialogue as the chief guest with President of RDPAS Md. Nur Alam in the chair.

General Secretary of RDPAS Md Hasanur Rahman (Helal) moderated the dialogue.

Community Organiser of RDPAS Md Atiar Rahman delivered the keynote essay narrating statistics and social status of disabled population and services being provided to them in Lohanipara union.

The speakers proposed involving disabled people in making development plans and selecting beneficiaries for social safety-net programmes to bring more disabled persons under the programmes for their inclusive development.

The chief guest lauded the government for implementing various programmes for development of disabled people to turn them into human resources to attain the sustainable development goals (SDGs) by 2030.

He committed to create a disabled-friendly environment in the union parishad and implement more development activities for development of disabled people to ensure their rights and make them self-reliant.