Sheikh Kamal's birth anniversary observed in Rajshahi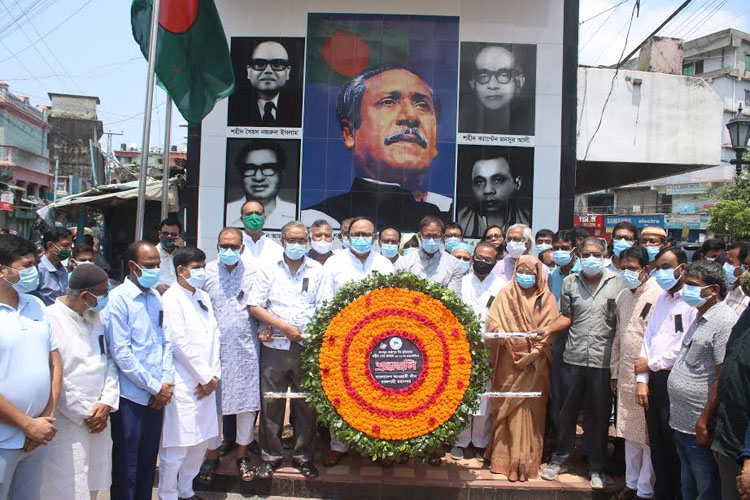 RAJSHAHI, Aug 5, 2021 (BSS) - Local units of Awami League and its front organizations observed the 72nd birth anniversary of Sheikh Kamal, the eldest son of the Father of the Nation Bangabandhu Sheikh Mujibur Rahman, here today in a befitting manner.
To mark the day, leaders and workers of the party placed floral wreaths on the portraits of Bangabandhu Sheikh Mujibur Rahman and four national leaders on the party office premises this morning.
They also held a discussion meeting at the party office highlighting the life and works of Sheikh Kamal. The meeting was followed by a milad mahfil seeking blessings of the almighty Allah for eternal peace of the departed soul.

City unit president and Rajshahi Mayor AHM Khairuzzaman Liton, senior vice-president Shahin Akter Rainy, general secretary Dablu Sarker, valiant freedom fighters Meer Iqbal and Nawsher Ali, Rejaul Islam and Dr Sheikh Tabibur Rahman were present on the occasion.
Rajshahi University (RU) administration also observed the birthday of Sheikh Kamal through milad mahfil and special prayers.
Vice-chancellor-in-Charge Prof Sultan-Ul-Islam, Pro-vice-chancellor Prof Chowdhury Jakaria and Registrar Prof Abdus Salam, among others, joined the programmes.