Durga Puja being celebrated amid enthusiasm in Joypurhat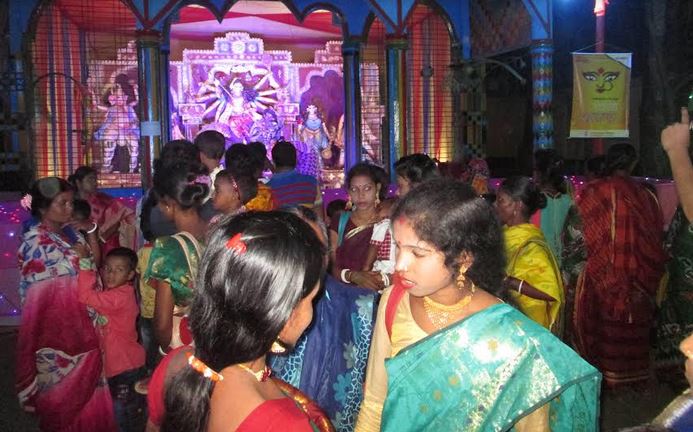 JOYPURHAT, Oct 3, 2022 (BSS)- The five-day Durga Puja, the biggest religious festival of the Hindu community, is being celebrated in all the five upazilas of the district like other parts of the country amid enthusiasm and festive mood.
The festival was marked by puja, arati, recitation from scriptures and offering of devotional songs.
Devotees are seen visiting different puja mandaps to have a look at goddess Durga with great excitement.
President of the District Puja Udjapon Parishad Advocate Hrishikesh Sarkar told BSS that a total of 292 puja mandaps have been set up in
five upazilas of the district to celebrate the puja.
The district relief and rehabilitation office have distributed 500 kilograms of rice among each puja mandap authority to assist
the Hindu community in celebrating their greatest religious festival, district relief and rehabilitation office sources said.
The celebration will end through the immersion of idols of goddess Durga on Bijoya Dashami On October 5.
Superintendent of Police Mohammad Noor-E- Alam said foolproof security measures have been taken in the city and all five upazilas to avert any untoward incident during the religious festival.
He said adequate law enforcers were deployed at the very important puja mandaps in the city.
The SP also said teams of police, Rapid Action Battalion (RAB), especial branch of police and detective branch have already been deployed at all important points of the city.