CMP Commissioner urges to celebrate Durgautsab fearlessly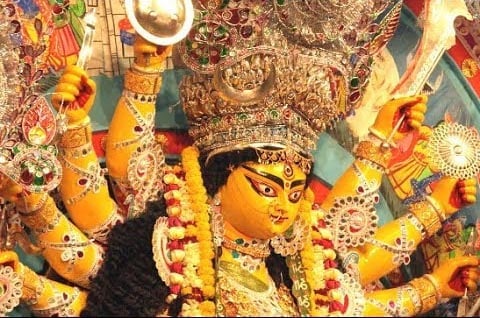 CHATTOGRAM, Oct 2, 2022 (BSS) - Chattogram Metropolitan Police (CMP) Commissioner Krishna Pada Roy today urged all the followers of Sanatan religions to celebrate Sharadiya Durgautsab without hesitation.
He made the call to the Sanatan followers while visiting in city's Jmsen Hall Pujamandap this evening, on the Moha Saptami day of the Durga Puja.

During the visit, the CMP commissioner said the biggest festival of Sanatan religious people is the Durga Puja. Durgatsab is being held in Chattogram city with great joy and religious solemnity.

Religious festival is for everyone. There is no exemption if any group or special group tries to commit sabotage during the Durga Puja.

He said the administration is ready to prevent any kind of evil power of the conspirators against the country. Eeryone must be on guard against those who want to destroy the harmony in Bangabandhu's non-communal Bangladesh.

Metropolitan Puja Udjapon Parishad President Lion Ashish Kumar Bhattacharya, its General Secretary Hillol Kanti Sen Ujjal and District Puja Udjapon Parishad President Shyamal Kumar Palit, among others, accompanied with the commissioner.