4 held for attacking journalist in Rajshahi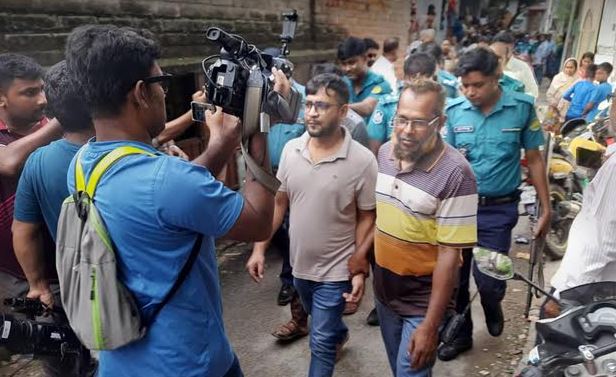 RAJSHAHI, Oct 2, 2022 (BSS) - Police arrested four employees of a herbal
medicine factory on charge of attacking a journalist here today.

Police sources said the arrested persons were identified as Himel, 27,
Tusser, 34, Nasir Uddin, 45, and Anwar Hossain, 28. All of them are employees
of Bioherb Ayurvedic Factory located in the Tultulipara area under Kasiadanga
Police Station.

Police said a group of unruly employees of the factory physically assaulted
Tanzimul Haque, Staff Reporter of Daily Jugantor and General Secretary of
Rajshahi Union of Journalists, while he was on professional duty in the
factory area at around 12:30 pm. They also vandalized his motorbike.

Later, Tanzimul Haque lodged a case with Kasiadanga Police Station.
Meanwhile, a team of the Department of National Consumers Rights Protection
(DNCRP) conducted a raid at the factory this afternoon and fined Taka two
lakh as it was found functioning without any legal authority, said Masum Ali,
Assistant Director of DNCRP.