FRIENDSHIP to set up Legal Aid Info Booth at court building for char people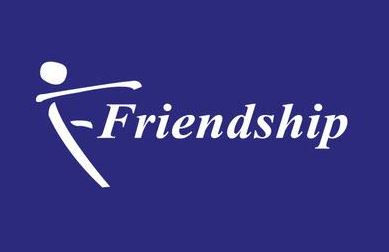 GAIBANDHA, OCT 01, 2022 (BSS) - A legal aid information booth (LAIB) will be set up at the court building here aimed to provide support relating legal aid for the distressed justice seekers especially the hard to reach char people of the district.
District and Session Judge Md Abul Mansur Miah disclosed the information at the District Legal Aid Committee (DLAC) meeting at the hall room of the District judgeship here on Thursday.
FRIENDSHIP, a leading non-government organization of the region, will run the booth under the Inclusive Citizenship Sector (ICS) of Good Governance Project funded by Eriks Luxembourg FRIENDSHIP under the supervision of the DLAC, sources said.
Assistant Director of ICS Ahmed Toufiqur Rahman said the organization has been working in the chars of Gaibandha and Kurigram districts for long in a bid to change the socio-economic condition of the char people.
The government led by Prime Minister Sheikh Hasina is very much cordial to the distressed and poor people of the country so that the underprivileged people could file cases with the courts easily taking free supports of legal aid office of the court building.
As most of the people of the chars are not educated, they feel fear and shame and are not interested to go to the district town to file cases to get justice from the courts.
As a result, the char people are being deprived of the proper justice of the formal court of the government.
Taking the matter, the officials of FRIENDSHIP presented a proposal to the DLAC headed by District and Session Judge to set up a LAIB in the court building here a few months ago to provide services regarding to legal aid to the remote char people of the district, he also said.
Then, the DLAC approved the proposal presented by FRIENDSHIP earlier for setting up a LAIB for all distressed and poor people of the district especially the hard to reach char people here, he added.
Barrister Ayesha Taashin Khan, head of ICS, said as we have the permission to set up a LAIB in the district court building, decoration works of the room would start immediately and after completing the works, the booth would be opened for the legal aid services.
District and session judge Md. Abul Mansur Miah is likely to inaugurate the LAIB as early as possible as the chief guest.
In reply to a query, she said a trained para-legal of Friendship would provide all sorts of information regarding case filing by the justice seekers.