One gets life term for raping a woman in Khulna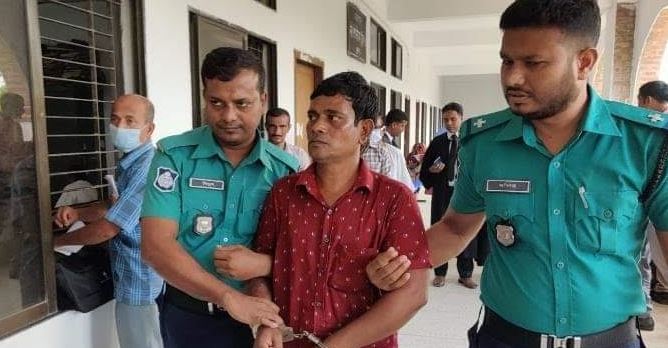 KHULNA, Sept 22, 2022 (BSS) – A court here today sentenced a man life term imprisonment on charge of a series rape of a woman here in 2009.
The court in its judgment ordered the rapist to identify himself as the father of a son who was born as a result of his series rape. The court also fined Taka 20,000 to the rapist; in default, he will have to suffer more six months imprisonment.
The judge of Khulna Women Oppression Trial Tribunal Abdus Salam Khan pronounced the verdict in presence of the rapist, Public Prosecutor (PP) Advocate Farid Ahmed told BSS.
Court sources said, convict Rafiqul Islam Dhali of Choto Boyra area under Sonadanga Police Station (PS) in the city used to rape a woman, a neighbour of him, assuring to marry her.
Following the series rape by the convict from August 26 to October 16 in 2009, the woman became pregnant and requested the rapist to marry her but he denied.
The victim later filed a case accusing Dhali with Sonadanga PS in this connection.
Investigation Officer (IO) of the case Sub Inspector Shafiqul Islam of Sonadanga PS pressed a charge sheet to Khulna Chief Metropolitan Magistrate Court (CMM) on January 26, 2010.
In the meantime, the victim gave birth a son in 2010, said the PP Advocate Farid, adding that both the mother and 12 years son became very happy after getting the identity and exemplary punishment to the rapist.