Call for ensuring social harmony to accelerate advancement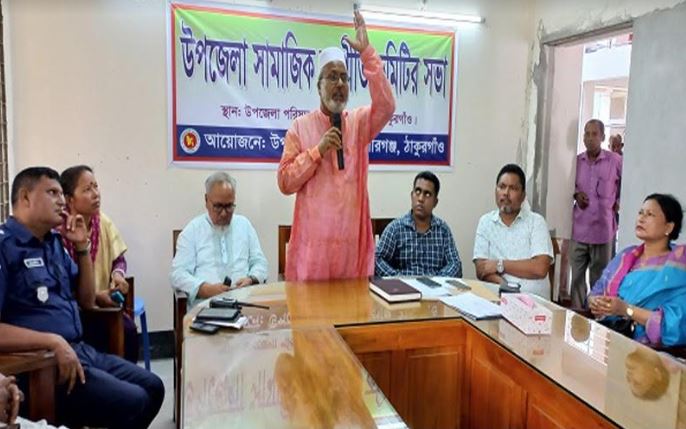 RANGPUR, Sept 21, 2022 (BSS) - Speakers at a meeting at Pirganj upazila
in Thakurgaon today called for ensuring social harmony to further accelerate
the pace of national development.
They specially stressed on making youths aware of severe consequences of
drug abuse, terrorism and militancy and properly guiding them to become
patriotic citizens to serve the nation in the future.
Pirganj upazila administration organized the meeting for members of
Pirganj Upazila Social Harmony Committee, public representatives, religious
leaders, civil society members at Pirganj upazila parishad conference room in
Thakurgaon district.
Pirganj upazila parisahd Chairman Akhterul Islam attended the meeting as
the chief guest with Pirganj Upazila Nirbahi Officer Shahriar Nazir in the
chair.
Heroic freedom fighters Ekramul Haque and Ibrahim Khan, Officer-in-
Charge of Pirganj police station Jahangir Alam, President of Upazila Puja
Udjapan Parishad Principal Gopal Chandra Roy, President of Pirganj Upazila
Unit of Hindu-Buddhist-Cristina Oikko Parishad Atul Chandra Roy, Upazila
Secondary Education Officer Md. Arif Ullah, among others, addressed.
The chief guest called for launching an effective social movement
against drug abuse, militancy and terrorism for ensuring sustainable peace in
the society to further accelerate national progress on the way to build a
developed Bangladesh by 2041 next.