Native fruit varieties disappearing fast in Narsingdi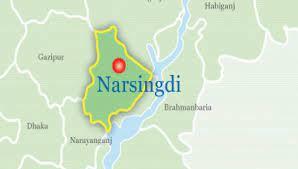 NARSINGDI, Aug 18, 2022 (BSS) - The native fruit varieties are disappearing fast in the district due to adverse impact of climate change, use of agro-chemical in the ground and want of planning on production and marketing of native fruits.
Once there were various native fruits available in the village like Gab, Deowa, Kathbal, Sufada, Kaow, Hog-plam, Dalim, Black-bery, Rose- Bery, Olive, Tamarind, star-apple, Casterd-apple Chalta, Shorifa, Kamranga etc. But it is now on the decline because there is no planning on the production and marketing of these varieties fruit.
Housing for the increasing population is the main causes the declining of these fruits. Besides, the village people now planting wood sapling instead of native fruits to their garden for more profit.
Monsur Ali, a 65-year-old man of village Adiabad under Raipura upazila, said, housing for the increasing of population is the main reason behind the declining of native fruit varieties.
He said he was the only son of his father and his father had a 60 decimal house with a building on five decimals and the rest land was the various native fruits garden. But at present (after 50 years) the picture of the house completely changed as he divided his house among the five son for their dwelling-house cutting all the native fruit trees.
Deputy Director, Department of Agriculture Extension (DAE) in Narsingdi, Mohammad Saidur Rahman said due to climate change, air-pollution, and indiscriminately use of agri-chemical and pesticides to the garden the native fruit varieties are disappearing in our country.
He said the DAE encouraging the village people for planting more native fruit varieties tree and also locally being arranged exhibition on the native fruit varieties for increasing the farming of the varieties.